Question
I am working on a project at the moment and would like to integrate Woocommerce with my client's ePOS system. Woo integration sounds like the solution, but I wanted to know if it can integrate Woocommerce and 'FashionE' (also known as Mode Retail).
I look forward to hearing from you soon, Jean-Paul
Answer
I just took a quick look at their website, and it looks like they already have an integration with WooCommerce. I'm wondering if you need us at all; although their integration may not be as good as ours ;-)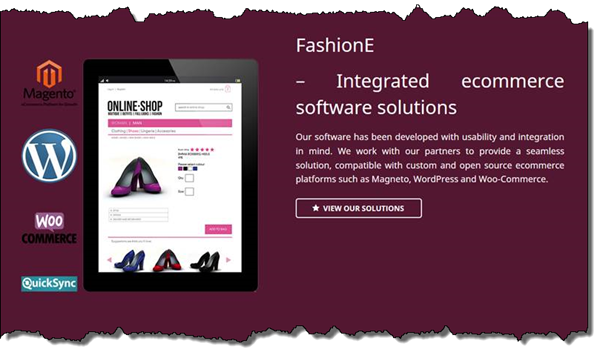 I did a little spelunking on their website looking for information about their application programming interface (API).  An API allows us to connect FashionE to WooCommerce and many other web services.  I took a look through their help, and they mention their API but don't provide any documentation.  However, it does look like they have one as they reference it in their February 2015 update.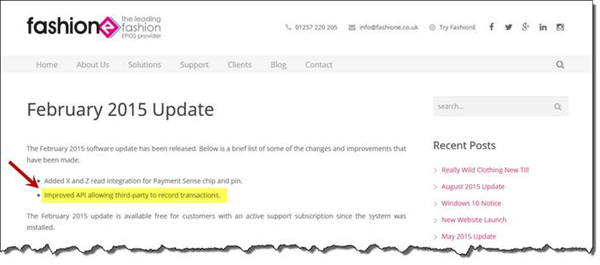 We've been doing integrations between POS/ERP systems and websites for over a decade and have amassed a great deal of knowledge and technology.  Here are just a few articles you might find interesting:
Finally, our WooCommerce Integrator rocks!  While theirs might also be good, integrations are a mainstay of our business, so needless to say, we do it very well.  Here's what our WooCommerce Integrator looks like – people love this dashboard because it gives them an overview of their integration at a glance.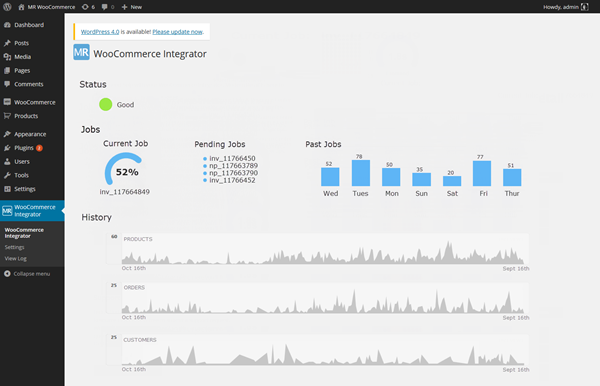 We'd be happy to talk to Mode Retail to discuss a possible integration with FashionE.  What's nice about our technology is we only need to do this integration once, and then FashionE would be integrated with Bigcommerce, Shopify, Magento and WooCommerce; pretty compelling for POS vendors because it alleviates them from having to do all these integrations.
Please let me know how we can help.  Thank you.