Question
Are you able to integrate Island Pacific's POS system with my website?  It looks like you have done dozens of integration with other point of sale systems, and I'm hoping you can help me with my integration.  I also see that you integrate POS systems with Magento, Bigcommerce, WooCommerce and Shopify.  Do you have a preference? I'm completely open and would be happy to use the one you recommend.  Thank you. 
Answer

Yes, we've recently become aware of Island Pacific's Website Interface Specifications guide, and I have to say this integration looks like it fits extremely well with our solution.  The guide describes a method of passing data back and forth between Island Pacific and your website using XML and FTP.  Well, that's exactly how our Inventory CSV/XML Uploader works:
There are also a bunch of assumptions listed in the document which are also not a problem with our Integrator.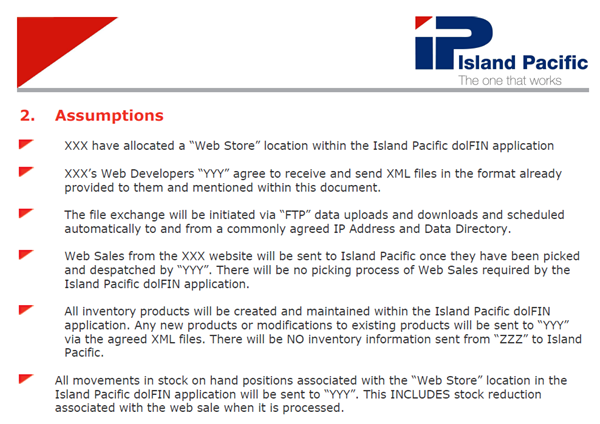 We've been integrating with POS/ERP systems since 2005, so handling the above cases are not a problem for us.  Here are some additional articles you might find useful about how we handle our integrations:
Please let me know if you need anything else.  Thank you.