Question
I'm looking for some additional information on how how seamless the Ric's ERP integration will be to install and interact with a Shopify store. Our client already has an existing eCommerce store built on Magento and they are looking to move onto Shopify with a new design and utilize their ERP to make the new web build less time intensive, manage inventory levels from their droppshippers, and streamline product uploads onto the new site. Is there additional information that you can send over that I can run by my developers?
Answer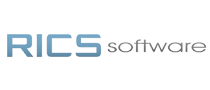 We would love to help you and your client with your RICS / Shopify integration.  You can get an overview of the RICS integration and buy it here:
The above fees do not include the migration of your products from Magento to Shopify.  My guess is this might not be possible because here's why:
RICS uses long GUIDs as their unique identifier and if these numbers aren't in Magento already then a migration is pretty much out of the question.  Instead, we'll get the integration going between RICS and Shopify and you'll need to re-enter those products in Shopify.  Please read how the RICS Integration works:
If you interesting in how we run your project and what that looks like, please read:
Finally, if you're interested in our on-going support and upgrades, please read:
If you have any questions please let me know.  Thank you.