Looking to integrate Magento with Amazon, eBay or Rakuten?  Then M2E may be your best and most cost effective option. 
M2E efficiently and automatically sends your Magento catalog to Amazon, eBay and Rakuten, synchronizing both product price and inventory.  M2E also imports orders placed on these marketplaces into Magento, which is especially useful for stores that have Magento integrated with their POS or ERP system.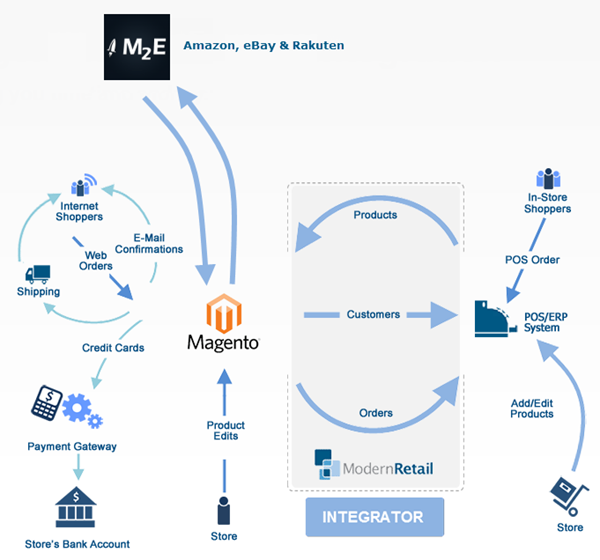 Currently, M2E is a free extension, and there are no on-going or monthly fees either (although M2E will eventually become a paid service some time in the future).  However, M2E has vowed to make their service competitively priced when they finally release the full version of their software.
Here's M2E's official comment on the current version and when they will start charging a fee for it:
The current Beta version of Amazon (FREE since August 2012), Rakuten.com (FREE since February 2013) integrations are provided free of charge. The integrations are defined Beta in terms of functionality (we plan to add more features) but not in terms of stability. Full version is planned for release in 2015 when some monthly subscription fee (based on sales volumes) will be introduced. Users will be informed at least 30 days in advance. There are no certain numbers as yet, but fees will be very reasonable, probably, the lowest among providers of similar services.
Please create a Support Request if you would like Modern Retail to install and configure M2E on your Magento website.  Thank you.