Using e-mail to answer customer questions is so 1990.  Instead, Mirasvit's Help Desk MX software allows you to provide better support to your online customers, right within the Magento back-end. 
Customers can submit a question or issue using the familiar Contact Us page on your website.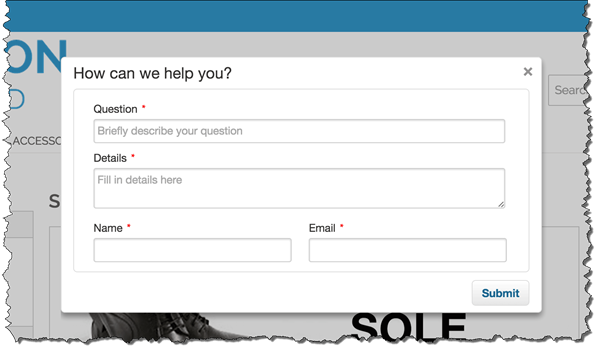 Tickets can also be created in My Account, and of course, customers can check on existing tickets there as well.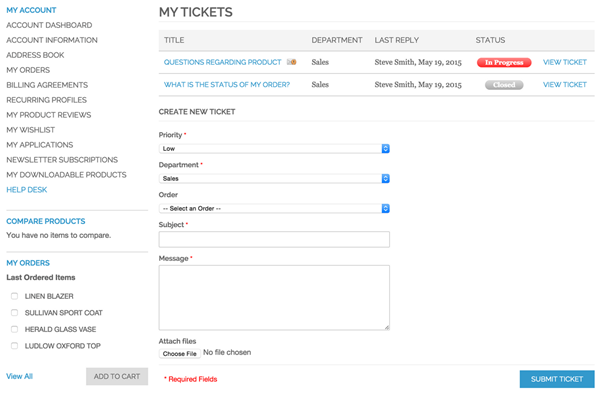 Store administrators are able to view and respond to all support request directly within Magento.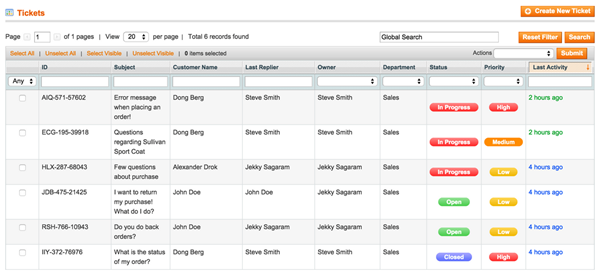 Handy reports show you exactly how your customer service staff is doing.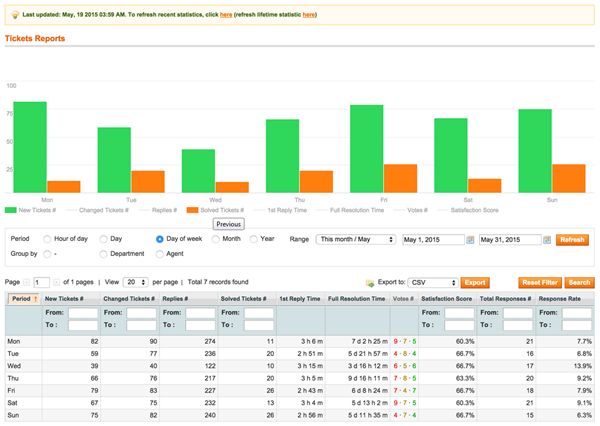 Mirasvit Help Desk MX is the perfect companion to Magento, helping you service your customers and improve the overall effectiveness of your customer service staff.