Question
Hi, one of my clients uses Sage Murano as his ERP. He wants to integrate this versión of Sage with his WooCommerce store. Is your product compatible with this versión of Sage?  Thanks.
Answer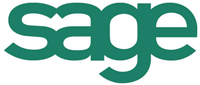 Thank you for your interest in our WooCommerce Integrator.  I'm sorry, today we don't have an integration with Sage Murano.  However, we'd love to help you with one.  The following article describes your options around this integration:
Does your client have a Sage value added reseller (VAR) or consulting group?  If so, I suspect we could work with their VAR to figure out the best way of getting Sage connected to WooCommerce for you.  If you want to send them an e-mail and copy me on the message, I'd be happy to jump in and talk to them to see what we can work out.
If you don't have a VAR or Sage consulting group that you work with, then I'm afraid the only option may be Modern Retail's Inventory CSV/XML Uploader:
It's not too hard to get a "one-way integration" going using an inventory report from Sage, please read:
However, doing a full "two-way integration" with either the FTP or API method is beyond what Modern Retail can accomplish without working with a Sage VAR or consultant.
Sorry, I know there are a lot of 3-letter acronyms floating around, and all of that sounds pretty technical. Please let me know if you'd like to jump on a call, and I'll be happy to explain it to you.  Thank you.