7:00 pm CST
All Rackspace e-mail services are reportedly working.  Sorry for today's disruption to your daily life and business.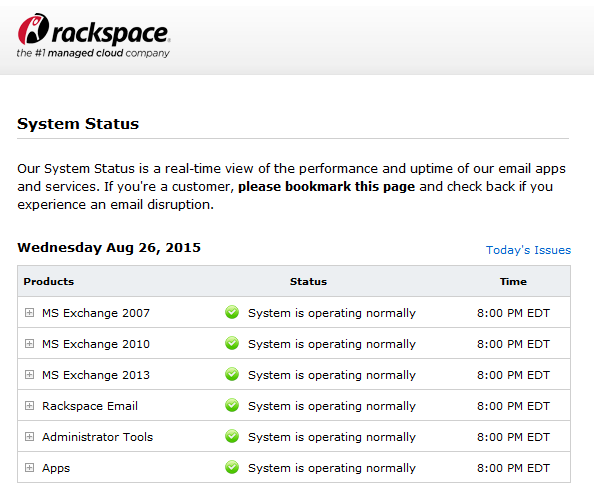 1:40 pm CST
From what we can tell, Rackspace's e-mail does appear to be working correctly now.  However, this has not been confirmed by Rackspace, so let's please assume there still may be an issue until we get something official.  You can continue to check the status yourself by visiting Rackspace's System Status page:
Thank you.
1:00 pm CST
Rackspace has stated they have fixed access to e-mail using IMAP, POP and SMTP.  You'll typically use these services if you use Outlook, MacMail, etc. to access your e-mail instead of the web.  However, we here at Modern Retail are experiencing problems with these services with our own accounts, so we're not convinced the problem has been solved yet.  The issue we are seeing is that Outlook keeps on asking for the password to the account.  We suspect you might be experiencing the same problem.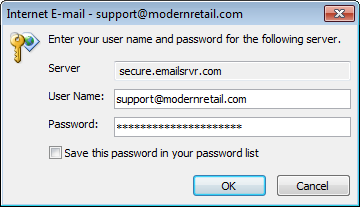 12:15 pm CST
Sorry, we have no new information, and I'm sorry to say the situation has gotten a little worse.  Rackspace is reporting that customers using Exchange 2007 and Exchange 2013 may also be having problems.  Sorry, all we can do is ride out the storm.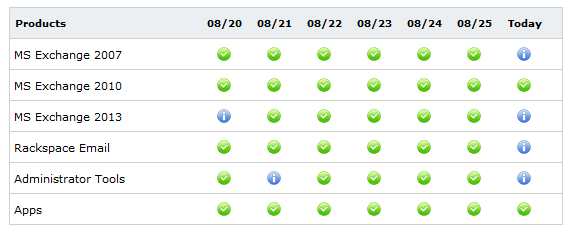 11:15 am CST
Here's the latest information from Rackspace.  Looks like they have restored access for those of you using a PC e-mail software like Outlook or MacMail.  If it is not working for you, please try rebooting your computer and try it again.  For those of you using Webmail, it appears to still be a problem.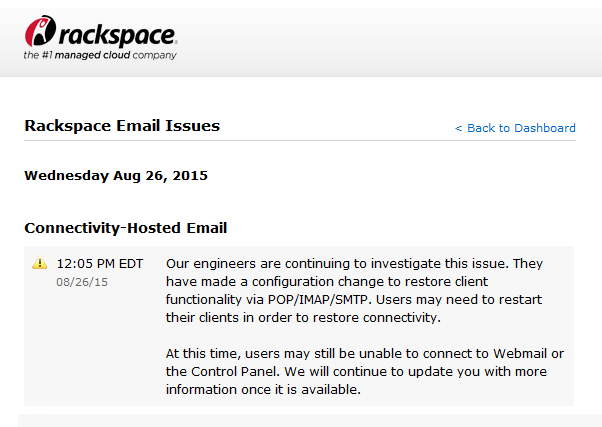 9:30 am CST
Sorry, no new information from Rackspace.  Only the following: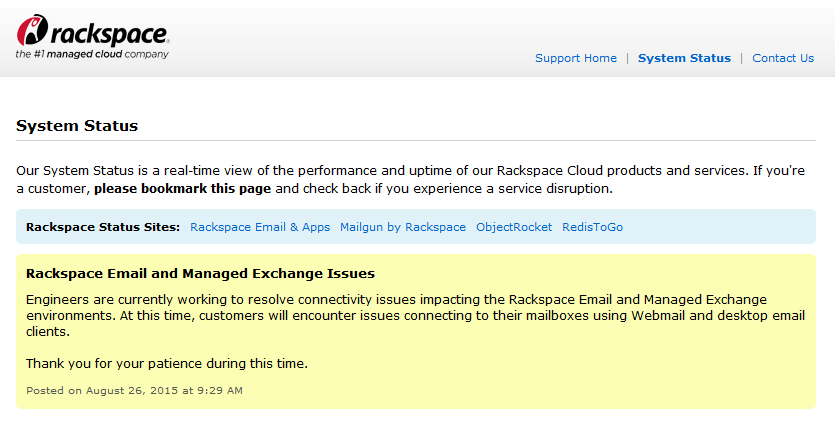 9:00 am CST
Rackspace is currently have a problem with their e-mail and their engineers are working on the issue now.  We will keep you up-to-date, but you can also check the status by visiting Rackspace's System Status page:
Currently, here's what the page is reporting: