Question
We are interesting in connecting Magento with Sage Pro 200 ERP. Does your solution support that type of integration?
Answer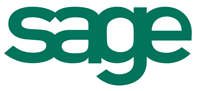 I'm sorry our current integration only supports Sage 100.  However, all is not lost!  We can do a "one-way integration" with Sage Pro 200 using our Inventory CSV/XML Uploader:
We also have the ability to send orders to Sage 200 using this same FTP site if you can figure out a way to get them imported into Sage 200.  Please read:
Please let me know if this will work for you, and I'd be happy to jump on a call to discuss it with you.  Thank you.