Question
I received a bill for $70 from a company called WebsiteBackup.  I thought Modern Retail was responsible for all the backups of my website.  Is this bill legit?
The address where it is coming from does not look like Modern Retail's address at all:
WebsiteBackup
2375 E. Camelback Rd, Suite 600
Phoenix, AZ 85016
Please advise.  Thank you.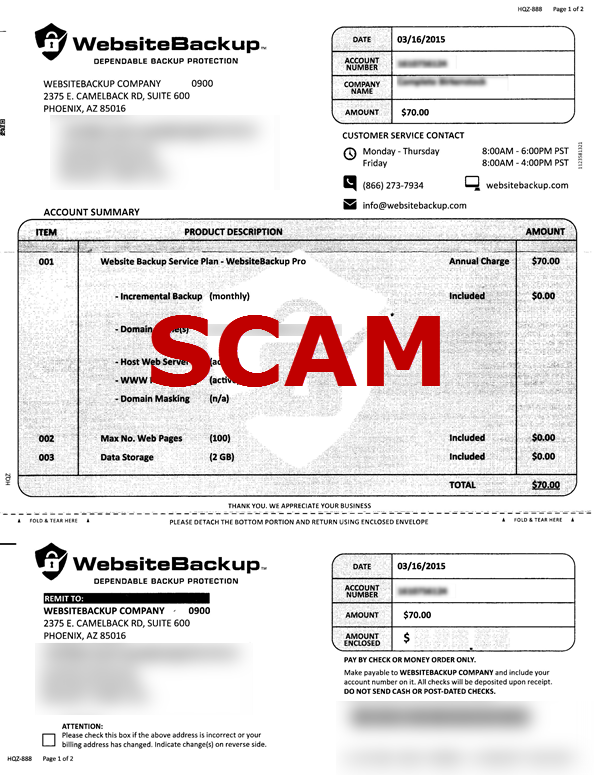 Answer
Thank you for bringing this to our attention.  No this invoice is not legit, and it is a complete SCAM.  Please do not pay this invoice and call the Better Business Bureau to file a complaint!