The options listed on this page allow you to choose the way a product shows on the department and category pages.

This setting allows you to choose whether the Section is displayed at the top of the page.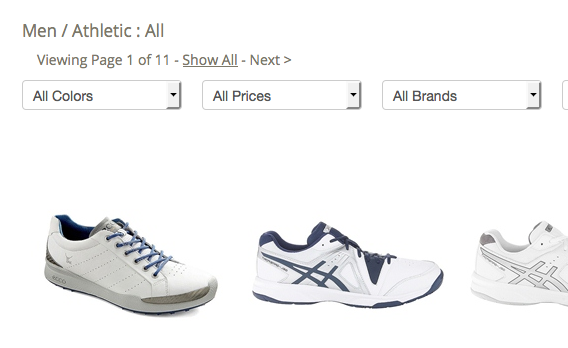 In this case, if the feature was Disabled, the section "Men" would not show on the page title.