Overview
If product reviews are enabled for your site, the steps below will take you thru the process of entering and approving reviews.
Reviews are entered on the front end of your website on the product pages.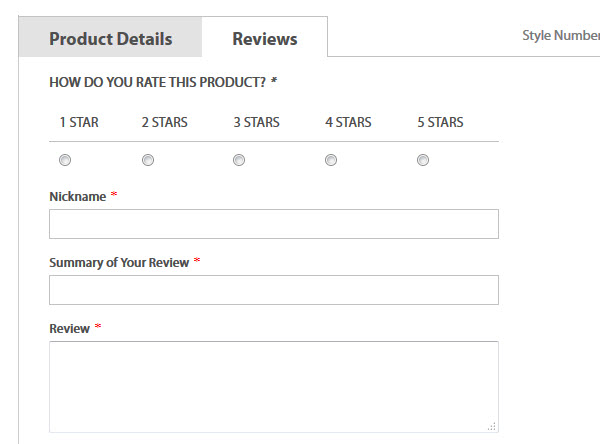 All reviews are held for moderation in Magento and can be found in Catalog > Reviews & Ratings > Customer Reviews > Pending Reviews.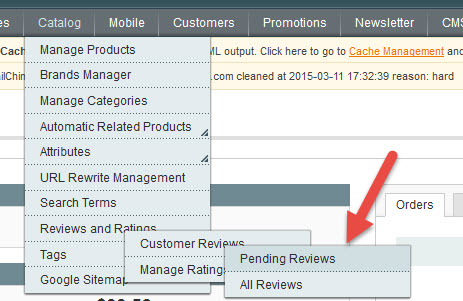 On the next screen you'll see a summary of the review. Click on the review or on "edit" on the far right to open the full review.
The Review Details screen shows the following info:
The Product Name.
Posted By: This will either be a guest or a logged in shopper.
Summary of their rating displayed as 1-5 stars.
Detailed Rating. The detailed rating is editable.
The Status of the review. A newly submitted review will be marked as Pending and can either be approved or not approved.
Nickname: This field is completed by the shopper and typically will be their first name. If they entered their last name as well Modern Retail recommends removing it and keeping the name to first names only.
Summary of Review
Review
All of these fields are editable, but caution should be used when editing; you don't want to be seen as a retailer who edits a review to your advantage.
If the review is acceptable, change the statues to "Approved" and click "Save Review" in the upper right hand corner. This action will make the review live on your site.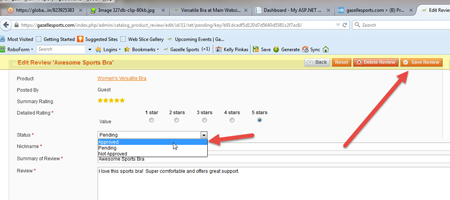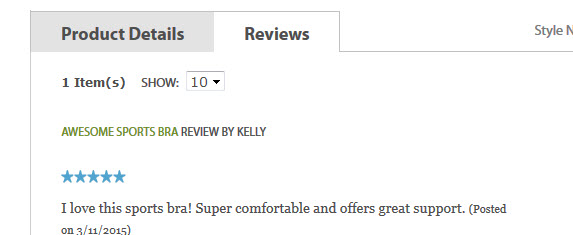 Reviews can also be seen & managed within the associated product on the Product Reviews tab.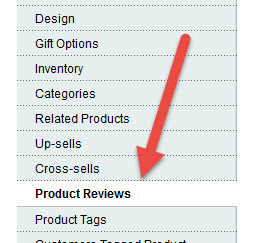 All reviews can also be seen on the Catalog > Reviews & Ratings > Customer Reviews > All Reviews tab.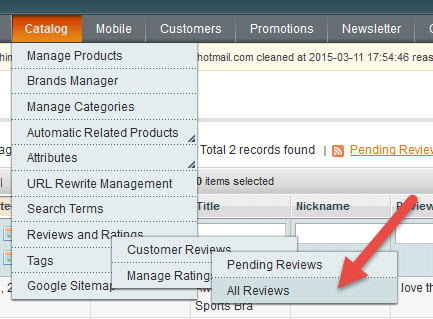 Reviews can be unapproved or even deleted at any time. Simply go back to the review and take the appropriate action.