Question
We are a web development company in Scotland building a new website in WordPress for a client along with a WooCommerce online shop.
They want to sell tickets online and we were wanting to use the WooCommerce online ticketing plugin for WordPress.
They have an EPOS system called Datasym which currently manages sales and stock levels, and use Sage Accounts 50 Plus.
Do you have any means of integrating the EPOS stock with WooCommerce and ticketing?
Answer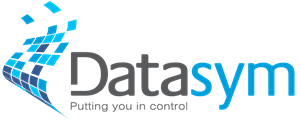 We would love to figure out how to get Datasym integrated with your WooCommerce website.  The following article describes your options around this integration:
I took a quick look at the DataSym website and noticed they offer "seamless integration with other systems".  They state:
Operates independently or can be linked in real time to Datasym's Stockade SQL to provide full control and tracking of stock and goods within the business, comprehensive user-definable reports and full gross profit analysis.

Do you have any additional information on this integration?  Do you have developers available that can send data to our API or pass data back and forth over FTP?

You might want to read the following to get a better idea of how we might integrated using these 2 methods:
METHOD #1 - Modern Retail's Integration API
METHOD #2 - Modern Retail's Inventory CSV / XML Uploader
Please look this information over and let me know if you think any of these will work for your project.  I would be happy to get on the phone with you and Datasym to see what option would work the best.  Thank you.