Question
Can you sync sage erp 300 with Magento?  Mainly looking at product sync in terms of stock sync and price sync.  Thank you.
Answer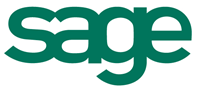 While we don't yet have an integration with Sage ERP 300, we do have a pretty good alternative for you – especially given you just want to keep your inventory up to date.  Please read the following:
As you can see we can accept an inventory file out of Sage ERP 300 and use it to update Magento for you.  Also, if you can automate the sending of this file to FTP, then the entire thing can be "hands free".
Let me know what you think and if you have any more questions.  Thank you.