Overview
Ever wonder how you can add a profile picture or avatar to your WordPress login? The steps below will show you how.
You must have a WordPress.com user/login in order to add an image to your WordPress login profile.
Go here: https://en.gravatar.com/site/login
Click the create a new one link.

On the next step, fill in the fields. NOTE: You must use the same e-mail address here that your WordPress's user is tied to.
Once you create your user, you'll be able to edit your profile; including adding a profile image.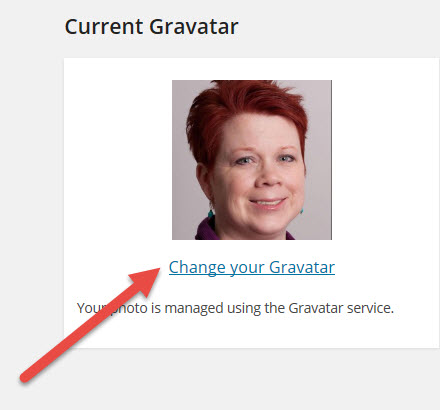 This information will filter through to your user profile any time you're logged into WordPress.