Overview
Occasionally clients need to add an additional simple product to an existing configurable product. The steps below will outline how to do this.
Log into Magento and navigate to the configurable product you want to add a simple product to.
Go to the Associated Products Tab.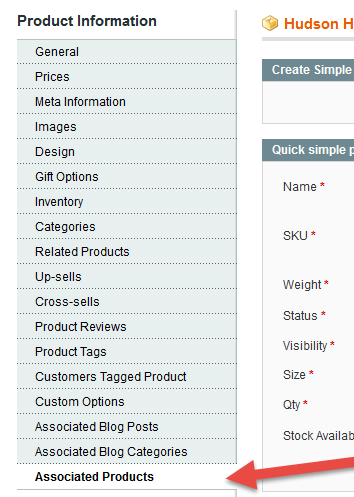 Copy the name of one of the simple products. Do not include the size if it is in the name.
Change the drop down at the top of the listing of Simple Products to "Any" and paste the name of the simple product in the Name field.

Click "Search".
At the bottom of the list of Simple products, you'll see the new Simple Product that needs to be added to the configurable product. It will not have a check mark.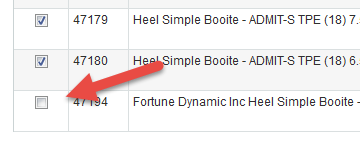 Check the box next to the Simple product to be added. Then click "Save".

That's it! If you have any questions, please submit a support request.