Overview
Every employee that works within Magento must have their own User ID and Password. Additionally, their Magento credentials must be unique to Magento. Users should not use a favorite password that is also used on other sites.
Administrators have the ability to create users and assign them Roles. Here's how.
Log into Magento > System > Permissions > Users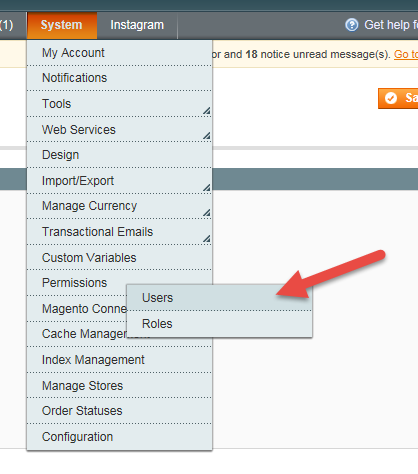 Select "Add New User" in the upper right corner.

Fill in the Required Fields on the next screen.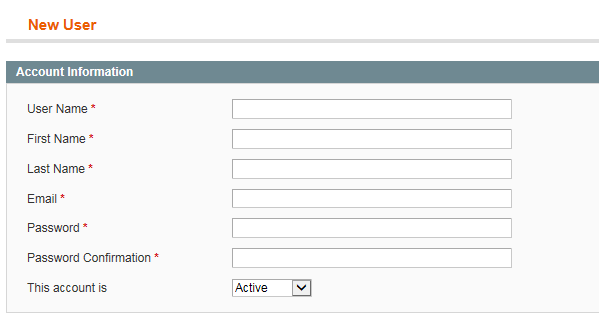 NOTE: If you use a password storage tool like RoboForm or LastPass, consider using the password generator for the password. This will insure the password is truly unique.
Set the account to "Active".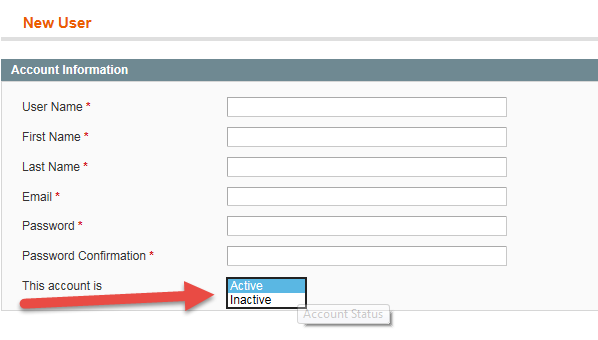 Select your new user from the list of users, and then select the "User Role" tab.

From the list of User Roles, select the user role your new user/employee should have.
Save User.
NOTE: The role Administrator should be reserved for the Account Owner and Modern Retail staff. All other users should be assigned a different role.