The options listed on this page allow you to choose the way a product shows on the department and category pages.

This allows you to control whether the header text shows on the page when a customized header is being used.
Some clients want to replace the text header that names the department at the top of the page with either an image or custom text. This can be added in Store Manager using the department/category header tool. When that custom content is used and shows on the page, the page header that is the default can either be hidden or viewable, depending on the setting here.
With the "Show" chosen, the header text shows above the custom banner.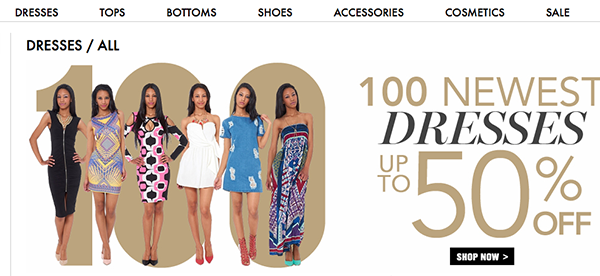 With "Hide" selected, that text is removed and only the custom header is viewable.