Question
I use AIB Merchant Services and would like to get the Clover POS system they offer integrated with WooCommerce. Here are a few links for your reference:
Is that something you can help me with?
Answer
Yes, absolutely we'd love to help you get Clover integrated with WooCommerce.  I'm new to AIB Merchant Services, but from their website, it looks like they have some sort of partnership with FirstData, and because FirstData developed Clover, this makes complete sense.
We've been looking at Clover's API, and getting their API talking with Modern Retail's API should not be difficult at all.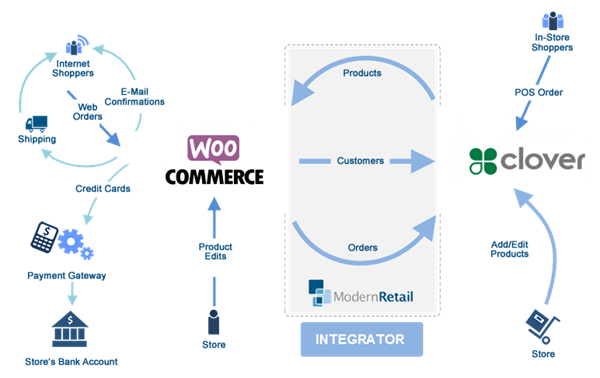 You'll really like our integration with WooCommerce. It does a great job of keeping your inventory synchronized, and it sends all online orders and customers to Clover.
You'll also like the dashboard built into our WooCommerce Integrator.  People often comment how much they like it when they first install the Integrator but quickly seem to forget about it, which is exactly what we want!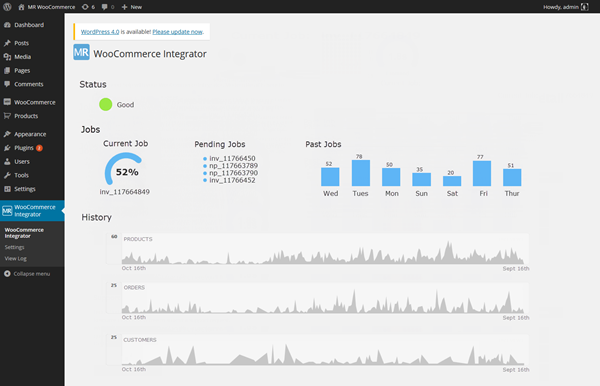 Please let me know if you have any questions about this integration.  Thank you.