Modern Retail's WooCommerce integrator synchronizes your store's point of sale inventory with your WooCommerce website. Additionally, many of our integrations will automatically send your online order and customer information to your store's POS system, giving you a holistic view of your customers' shopping habits. Of course, getting your website and in-store systems speaking together will undoubtedly help you work more efficiently, reduce errors, and most importantly, minimize the possibility of your customers purchasing products that are not in stock.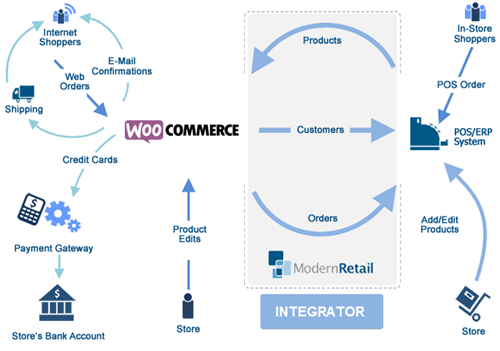 Operating a brick-and-mortar store alongside an e-commerce business shouldn't be twice the work. Unfortunately, many times retailers try to operate with two sets of inventory - one for their store and one for the website. Instead, it's far better to have the store's inventory synchronized with the inventory in WooCommerce.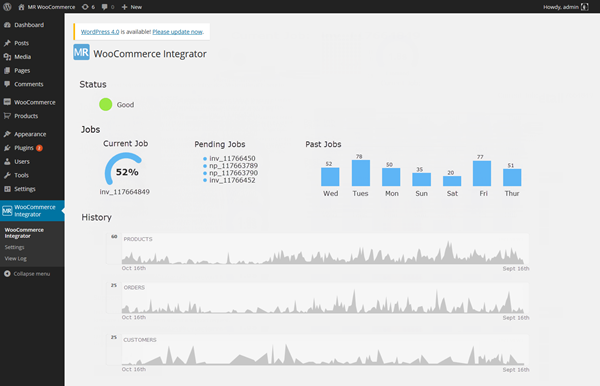 Key Features:
Synchronizes inventory between your POS system and your WooCommerce website.
Sends order information to your POS system (dependent on system).
Includes an easy to understand dashboard so you always know the status of your integration.
Allows you to merchandise your products in WooCommerce as you see fit.
We built our WooCommerce Integrator to be as easy to use as possible so retailers can focus on their business, and not the technology.
Please Contact Us if you have any questions about getting your store's POS or ERP system integrated with WooCommerce. Thank you.