Question
I own a web design company, and I am quoting a client early next week on a new website that will include online ordering using a a menu plugin that is already integrated to work using WooCommerce. I mentioned today that I noticed you possibly have the potential to integrate their POS with this online ordering.
I have never done this in the past, so I know nothing about it. I am also not knowledgeable of their POS system. Their POS system is Future Fusion 5.0.96.
Can you please let me know if your system will integrate with this POS?
Can you let me know what it takes to install this?
Is this simple, or is this something that requires someone with programming knowledge?
Do you offer the installation?
What is the upfront cost as well as the monthly fee?
Can you give me a basic overview of how this works so I understand what is involved with the integration?
Thank you.
Answer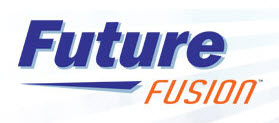 I found their websites, and they actually seem to have two websites, one in Australia and one in the United States:
Future Fusion is a point of sale (POS) system focused on the restaurant, bar and hospitality industries.  I took a quick look at both websites, but I could not find an application programming interface (API).  This doesn't mean they don't have one, just that it is not readily available.  Typically, we would integrate using an API supplied to us by Future Fusion, but really we can integrate with just about anything (we actually did a DOS-based integration back in 1999).
We'd be happy to help you and your client get an integration going between Future Fusion and WooCommerce.  If you could ask your client to get us in contact with Future Fusion, that would be great.  We could set up a 3-way call with you and your client, Future Fusion and Modern Retail to see how we might be able to get an integration going between Future Fusion and WooCommerce.

To answer your questions:
We don't currently have an integration with Future Fusion, but we're definitely interested in getting one established.
The WooCommerce Integrator is an Extension to WooCommerce and is super-simple to install. 
You can install it yourself, and it requires little to no programming skills - even your customer could do it!
Yes, we'd be happy to install it for you as well.
Please see our costs to install, set up and maintain our WooCommerce Integrator.
Our WooCommerce Integrator page on our website gives an overview of how this integration works.  Of course, if you still have questions, let us know and we'd be happy to help. Please let me know if you want to have a 3-way call with Future Fusion.  I'd be happy to have one of our integration engineers on the line to answer any questions from you or Future Fusion.  You might ask your customer to do introductions for you.  In fact, you can ask them to CC me on the e-mail (tmyers@modernretail.com), and I'll step in and answer their questions on your behalf if you would like.
Please Contact Us when you're ready to set up the meeting with Future Fusion, and we'll get one of our integration engineers on the line to help figure out what it will take to get Future Fusion integrated with WooCommerce.  Thank you.