How to Invoice in Magento
In order to "capture" the funds or finalize an order, you must Invoice it in Magento. The steps below will take you thru the process.
 After logging in to Magento and opening an order, click "Invoice" at the top right of the screen.
Scroll to the bottom of the screen and click "Submit Invoice."
The Amount Dropdown should be set, by default, to "Capture Online."

You will see the Captured Amount and Transaction ID in the Comments History for the Order.
Once an order has been invoiced, you can see the Invoice on the Invoices tab in the left Order View menu.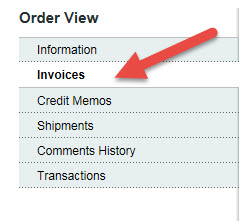 Invoices are assigned a different number than the order number.