Question
I use UTC Retail to run my store operations and point of sale (POS). Can you work with me to get UTC Retail integrated with my Magento website?
Answer

Absolutely. Modern Retail's Magento Integrator is a powerful gateway allowing POS systems such as UTC Retail to synchronize its data with Magento.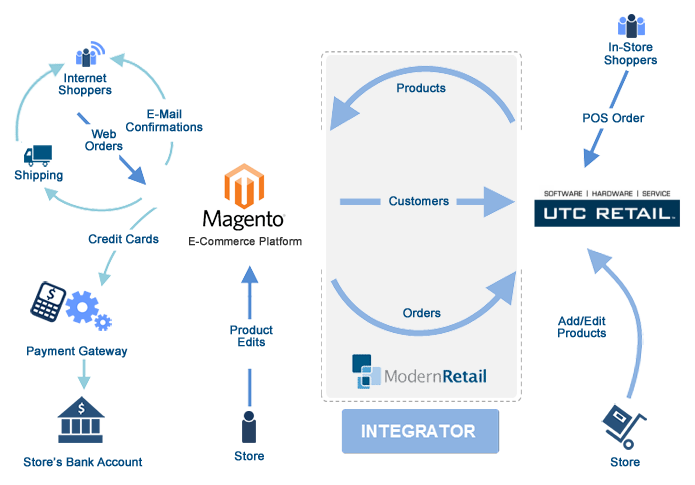 UTC Retail has written a powerful application programming interface (API) that allows companies such as Modern Retail to easily communicate with their POS system.
What's nice about this integration is Modern Retail can synchronize products coming from UTC Retail into Magento and send completed order and customer information down to UTC Retail. Sending customer and order information to UTC Retail is important for retailers because it gives you a holistic view of your in-store and online customers' shopping habits.
Please Contact Us if you are interested in Modern Retail getting your Magento website integrated with UTC Retail.