Overview
If your site has the Order Editor extension installed, you can easily edit your orders, change the item status within each order and even exchange merchandise and re-authorize the credit card.  This help page will take you thru the steps to exchange products within an order.

How to Exchange Products Within an Order
Log in to Magento and open the order in need of editing.  Navigate to the product area and click "Add Items."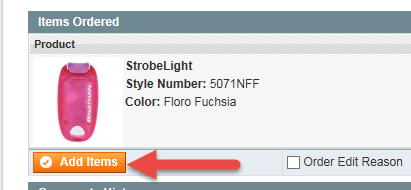 On the next screen, click "Add Products" in the top right corner.
You can search for a product by either name or SKU.  Once you find the product(s) to add, check the box on the far right of the screen and click "Add Selected Products to Order."  You can also add multiple quantities of a product, assuming you have the inventory.  Simply edit the Quantity field.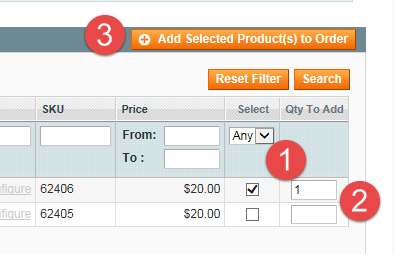 On the next screen, you'll see your added item(s).
If you need to remove an item from the order, you can do it on this step.  On the far right, under the action drop down, select "Remove."  You can also remove items on the main order screen!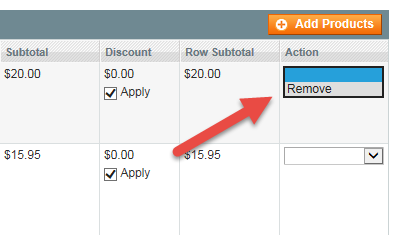 Once you are done adding or removing product, click "Update Order" in the upper right corner.

After clicking "Update Order," you'll be taken to the main order screen.  On this screen, you can invoice the order as usual.  If you have already invoiced the order for part of the order, the amount due will be updated.