Question
I have a Swedish POS system web-based. I have WooCommerce and wonder are you able to make an integration to my POS system already now as you have WooCommerce as a platform that you support already?
Answer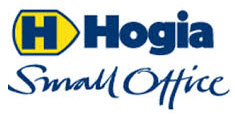 I took at the Hogia Small Office website but couldn't find any information regarding how we might be able to integrate with it. However, admittedly I might be interpreting their website correctly because I'm using Google Translator.
I think the best thing to do is get us in contact with Hogia. We'd love to work with Hogia to figure out what it would take to get their system integrated with WooCommerce.
Modern Retail has an API that Hogia could use to get their system integrated with WooCommerce and other ecommerce platforms such as Shopify, Magento and Bigcommerce. You can find additional information about our API here:
Please Contact Us after you talk to Hogia, we'd be happy work with you and them to get this integration going. Thank you.