Question
I have a large furniture store and would like to get my in-store POS system integrated with my website.  Do you have an integration between Storis and Magento?  I took a look at your website but couldn't find any information. Thank you.
Answer

You are correct. We don't yet have an integration with Storis but would love to have one!  We actually talked with Storis in July 2004 and learned quite a bit of what it would take to integrate Storis with Magento. In a nutshell, they have a product called eBridge which is an application programming interface (API) with Storis. Calling this API to synchronize data between Storis and Magento didn't actually seem too difficult, at least not for product, orders and customers.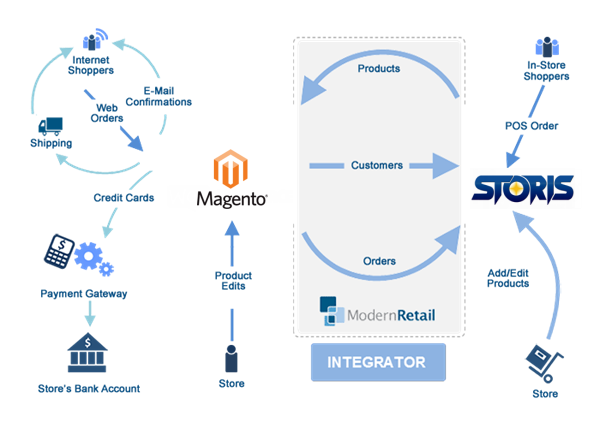 If you're interested in us building this Storis to Magento integration, please Contact Us.  We'll jump on a call with you and Storis.  If I'm not mistaken, both of us have to sign their NDA to get access to their eBridge documentation. Thank you.