This articles is outdated.  We can now do a one-way integration with ShopKeep.  Please read:
Question
I use the ShopKeep POS system and love it, but it doesn't offer an integration with Shopify, which I also love.  I see you do a lot of development and integrations.  Can you help me?
Answer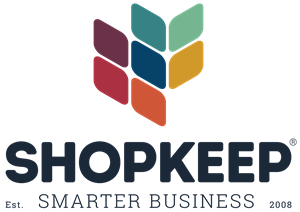 We've actually run into ShopKeep off and on for several years, but I'm sorry to report, we don't yet have an integration with ShopKeep.  However, don't despair because their point of sale system runs on an iPad, so I would bet you my next paycheck they have an application programming interface (API) we could use to get ShopKeep integrated with Shopify.  I did check the ShopKeep website, but didn't immediately find a link to their API; however, that doesn't mean one doesn't exist.
Please contact ShopKeep and let them know you'd like to work with Modern Retail to get ShopKeep integrated with Shopify. Then, Contact Us and we'll get in touch with ShopKeep to see what can be done for you!  Thank you.
Completely random question.  Do you like their new branding or did you like their little dude?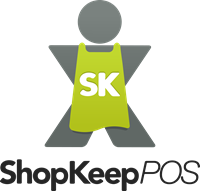 Personally, I think they did a really nice job on their new branding and website!  Very professional and it really tells a story that store owners like (aka Jason Richelson's struggles owning a wine store and getting his POS system to work).