5:00 pm CST
I'm sorry folks, but it looks like Authorize.Net is experiencing another outage.  We have no information other than what we're reading on Authorize.Net's Twitter account.  We'll continue to monitor the situation to see when they come back online.  I'm sorry for the trouble this is causing you and your customers!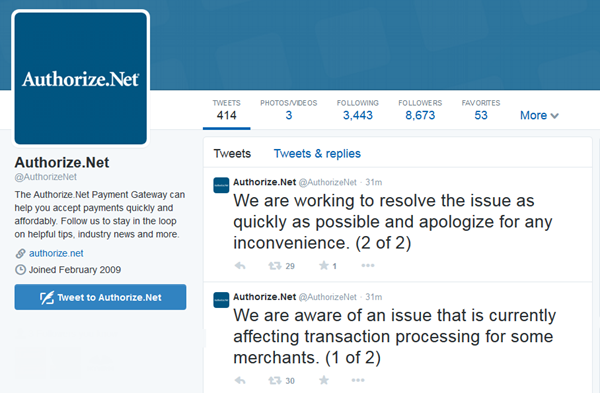 Update:  5:33 pm CST
Apparently, Authorize.Net had a fiber line, which connects them to the internet, cut, and they are rerouting traffic now.

Update:  5:45 pm CST
Authorize.Net is reporting the issue has been solved.