Question
I use RunIt as my POS system, and I'm wondering if you could help me get it integrated with Amazon. I don't have a website. Is that a problem?
Answer
Yes, typically your website platform is involved when doing an integration between RunIt and Amazon. Currently, Modern Retail can integrate RunIt with the following e-commerce platforms:
Magento
WooCommerce
Shopify
Bigcommerce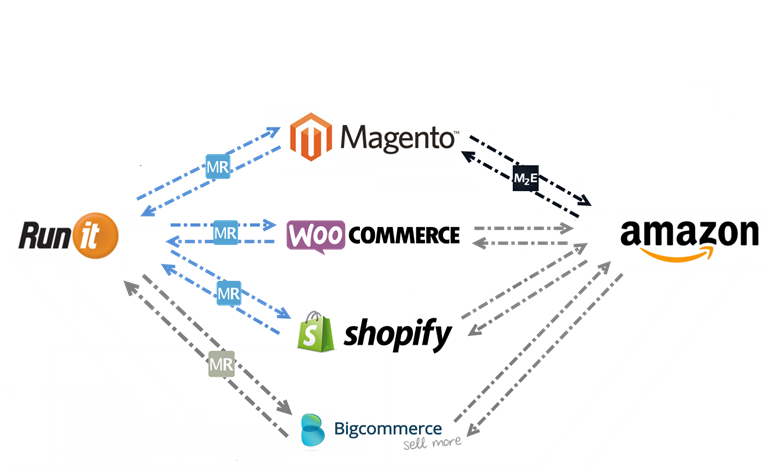 You might ask yourself, "Why do I need to involve an e-commerce platform at all? "
In order to sell products on Amazon, you need to set a bunch of variables specifically for Amazon such as: Amazon Clothing Type, Material Fabric, Search Terms, etc. This is in addition to other variables such as Product Name, Description, Product Images, etc. Finally, you might want to exclude some products from being sold on Amazon altogether.
As you can imagine, this is a lot of additional work just for Amazon, and given that you're doing all this work, you might as well get the added benefit of having a website.