Overview
Magento allows you to offer a variety of shipping options, including free shipping at any amount. Your free shipping offer can be updated at any time. Follow the steps below to enable it.
Log into Magento > System > Configuration.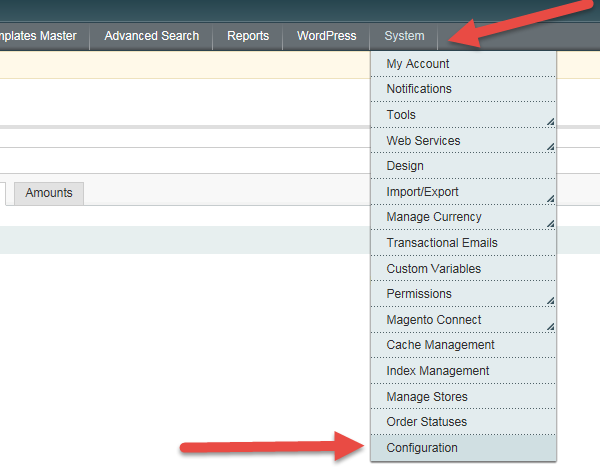 In the Configuration Menu go to Sales > Shipping Methods.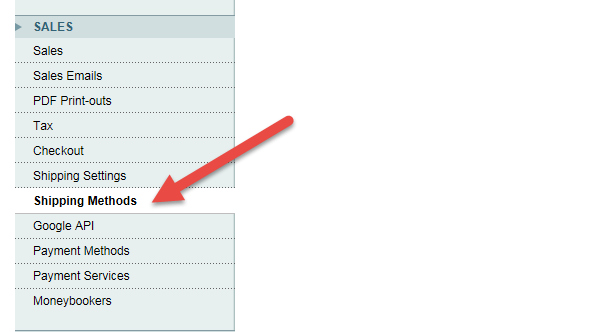 Expand the Free Shipping Menu.
Enable Free Shipping by setting the drop down to "yes".
Update the Method Name to say "Free Shipping".
Set the Free Shipping Amount
Be sure you set the selected countries; you'll probably want to set it to just the US.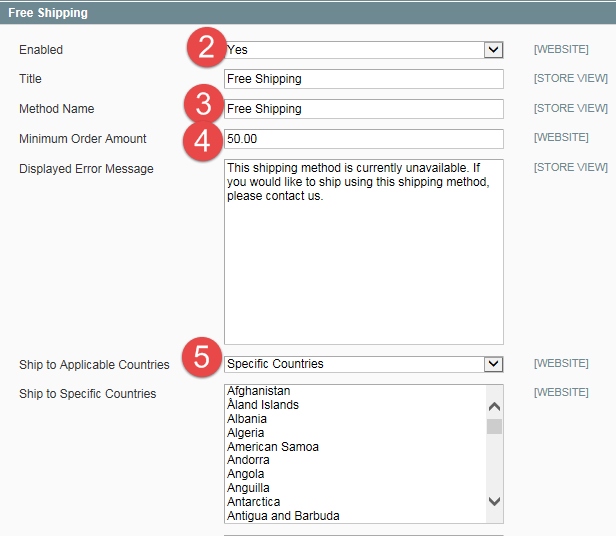 Click "Save Config" in the top right corner when you're done!