Question
Hi, We are developing an e-commerce site for a client in South Africa using a POS called ODYSSEY. Will your system be able to function with ODYSSEY and Shopify?
Answer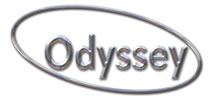 I took a quick look at the Odyssey website but couldn't find any mention of what's called an application programming interface (API) or any import/export capabilities.  My guess is we need to use an "Inventory Report" from Odyssey to do your integration.  Please read:
Modern Retail's CSV / XML Updater
We do have a fancy API we could use to do the integration with Odyssey but my guess is this might not work for Odyssey because they don't have an API on their side:
Modern Retail's Integration API
However, we'd be happy to talk with Odyssey to see if they had an API or to see what else can be done.

Please let me know if you have any more questions or need to jump on call to discuss these options.  Thank you.