Question:
We noticed that with the upgrade to the plugin, the alternate images now scroll when you hover over the department/Category images. This is great but how is this controlled and are there any options.
Answer:
This feature is part of the new plugin you were updated to and you do have the control by going to HIPCOMMERCE>Store Page Settings

There you will see a switch for "Display alternate views on mouse hover" where you can turn it on or off.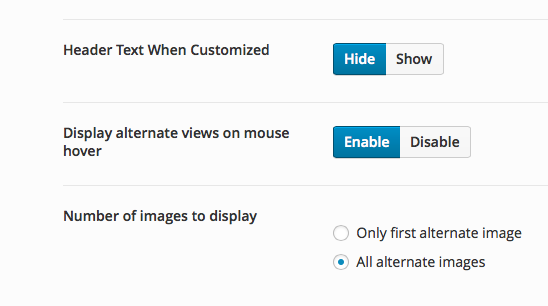 You can also decide to either show all the alternate images loaded for each product or just the first alternate image.