Question
How do I empty the cache? We are using chrome.
Answer
You can do this by going to the Chrome tab at the top of your browser window and choose Clear Browsing Data...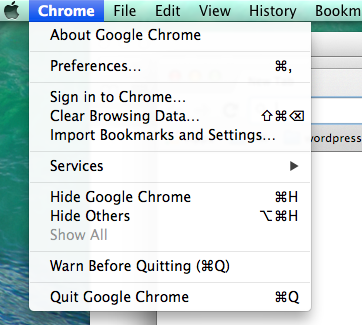 You will see a window called Clear browsing data. Check off the first four boxes and hit the Clear Browsing Data button.