Question
What do you like more - Google AdWords or Google Shopping?
Answer
The answer to this question is it depends. Google AdWords still work really well if you for example take out an ad that promotes your physical brick and mortar store. Customers often take out an ad that's only displayed when the visitor is within say a 50 mile radius of their store. This is a perfect use of Google AdWords. However, if you're interested in promoting products, then we find Google Shopping ads have a higher rate of return and you can get an even better return when you promote something a little more specific like a brand or designer.
To give you an idea of how Google AdWords compares to Google Shopping, please take a look at the following example:
Google Shopping
Google AdWords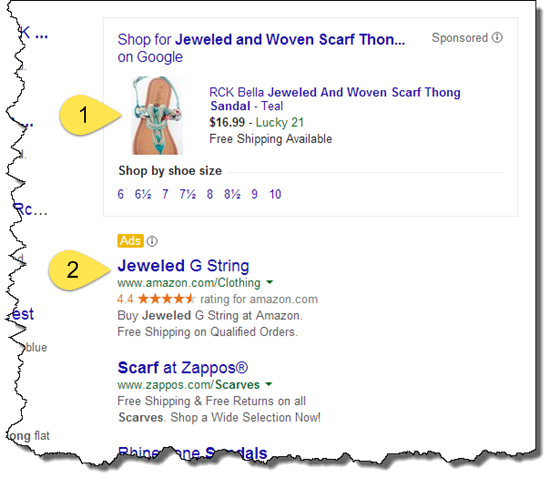 Why Google Shopping converts better is fairly apparent because most people love clicking on a picture of the product instead of reading a text ad from AdWords.
However, both ad types have their place when used correctly:
Promoting Your Store -

Use Google AdWords

Promoting Your Products -

Use Google Shopping
Please let me know if you have any questions, we'd be happy to help. Thank you.