Overview
I'm sure everyone has at one time or another started an online purchase and never completed it. You have just abandoned your shopping cart. Wouldn't it be nice as a retailer to automatically target those consumers with an e-mail, enticing them to come back to your website and place an order? Well, you can. There's a very simple solution Modern Retail can help you implement called CartHook.
CartHook
CartHook is a shopping cart abandonment tool that helps you increase your sales and conversions by targeting those customers who've started an online purchase, but never finished it. You configure CartHook to automatically e-mail these consumers at certain intervals to bring them back to your website and complete their purchase. The e-mails you send are completely configurable, and can include everything from a simple message asking them to visit your website again to offering a coupon. What's nice is CartHook has built-in many of the best practices to help you succeed, and shows you exactly how your shopping cart abandonment campaigns are working.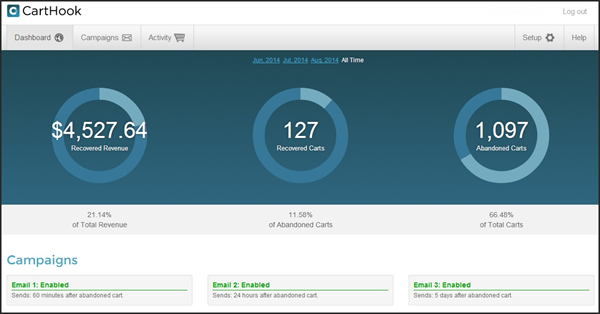 30-Day Free Trial
Best of all, CartHook will give you a 30-day free trial - so there really is no reason why you shouldn't give it a try.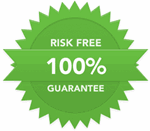 Get Started
Getting started with CartHook is easy:
Signup for CartHook
https://carthook.com/sign-up
Obtain CartHook Merchant ID
Once you sign up with CartHook, you can obtain your CartHook Merchant ID by logging into CartHook and clicking on the correct store type under Add your Tracking Code.

Please make copy this CartHook Merchant ID.
Enter Support Request
Create a Support Request giving us your CartHook Merchant ID, and we'll do the rest!
Modern Retail can add CartHook to all our e-commerce platforms and there's no charge for this setup.
FAQ's
Question: I would like to do the Silver Plan with CartHook. What do I need to do? Can you just bill us?
Answer: You must contact CartHook and establish your account. After you have everything set up with CartHook, all you need to give us is your CartHook Code.
Question: Would you recommend we get this even though we have this feature with our e-mail marketing company? Would it differ in anyway? May be good to have both setup?
Answer: You probably don't need CartHook if you already have this feature with your current e-mail provider. However, our customers that are using CartHook seem to really like it, and given it's free for 30-days, you could always give it a try and see which one you like better. Just make sure you're not sending duplicate e-mails - one from your current provider and one from CartHook.
Question: I asked for a code for WordPress. Did I ask them for the right thing?
Answer: I'm sorry, not quite. We need your CartHook Account Code. They will give you this code once you've signed up with CartHook. Give us this code in a Support Request and we'll get it configured in WooCommerce or Magento for you.
Question: Do we get billed to set up our free trial with Carthook?
Answer: You have a 30-day free trial from CartHook and Modern Retail does not charge you anything to get it setup.