Question
I just tried re-organizing our "Sandals" page, and I only moved 3 products, yet the updates were not made online.
Answer
The API cache for your WordPress site refreshes automatically every ten minutes. This means changes to Store Manager might not show up until that refresh happens. You can manually refresh the cache by going to WordPress > HipCommerce> Performance.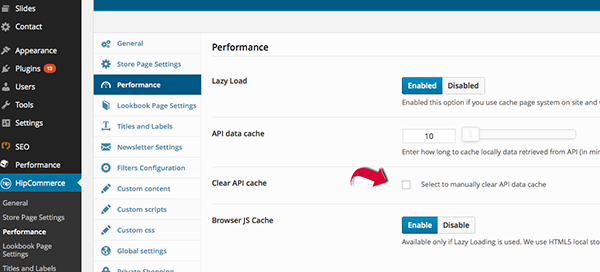 You can then check the box and hit Save to clear the cache. This will bring over the changes made in Store Manager.
So when making changes, you can either wait for the next auto refresh or use the manual refresh button.