Everyone seems to wonder, if not question, how good their SEO is on their website. Trying to figure out if you forgot to enter one of your Meta Tag Descriptions can be a frustrating, if not exhausting exercise. Enter ScreamingFrog. Simply put it is one of the easiest to use and effective SEO tools we've encountered. For a quick overview of the features of ScreamingFrog please watch this video, I think you'll be pleasantly surprised:
ScreamingFrog does pretty much everything I want out of an SEO tool including:
spotting client and server errors
showing page redirects
showing missing and duplicate Page Titles and Meta Descriptions
showing missing and duplicate H1 and H2 Tags
canonical link information
... and much more!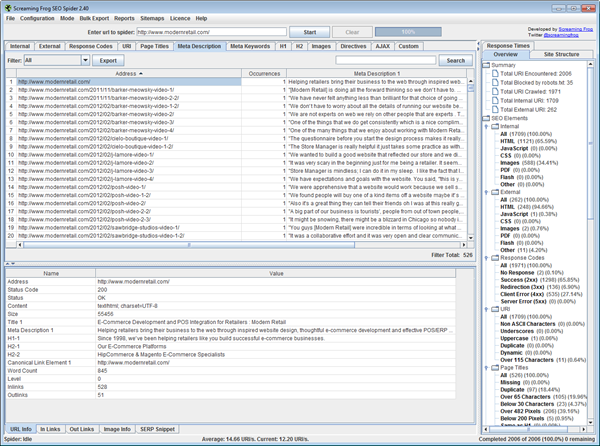 You can download the tool for free and try it out! However, don't be surprised if you buy the licensed version because I'm sure you'll start using it daily, especially if you manage a larger website or multiple websites.