Overview
Sliders on your home page are a great way to keep your site fresh and invite visitors to shop.  The Replete Theme allows you to easily edit or add sliders to your homepage.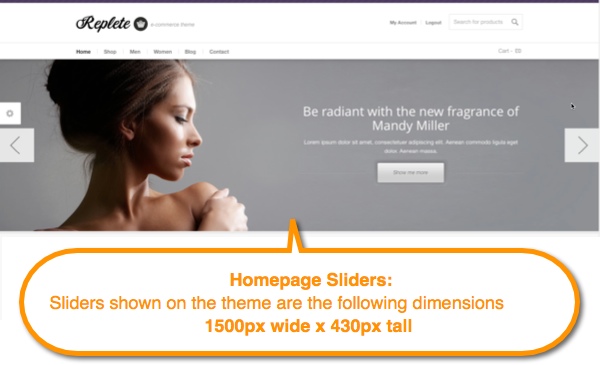 Instructions
Follow these steps to add sliders to your homepage:

Log into WordPress > Pages > Homepage.
Open Homepage and scroll to Feature media section on the page.  Click Add image to slideshow.
Upload slider from either your Media Library or Computer. *Be sure that your slider is cropped to the specified dimensions prior to uploading.
Once you've added your slider, click Show to add link, text...
Link your slide - To link your slide, change the drop-down to Link Manually, then copy and paste the link where you'd like to direct visitors (brand page, products, department...).
The last step is to update your page.  Be sure to check your work by going to your homepage and clicking on your new slide.
Additional Options
This theme allows you to easily add titles, captions and buttons to your slider.  Here are some general guidelines.
Once you show the slider you will notice 4 tabs:
Default Options

Caption Advances

Image Size Options

Aviapoloy Options
You will use only the Default Options or Caption Advanced tabs.
Default Options:
Along with linking your slide, the default options allow you to add a Title and/or Caption.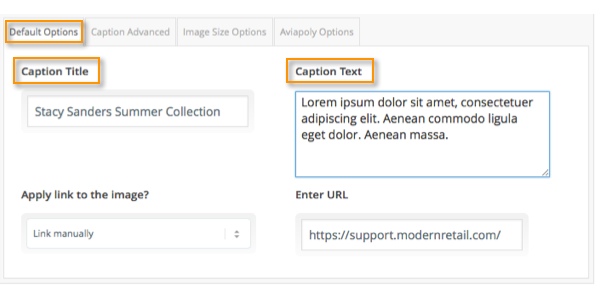 Caption Advanced:
This tab allows you to control the size, placement and color of your title and caption.  You also have the option to add a button to your slide.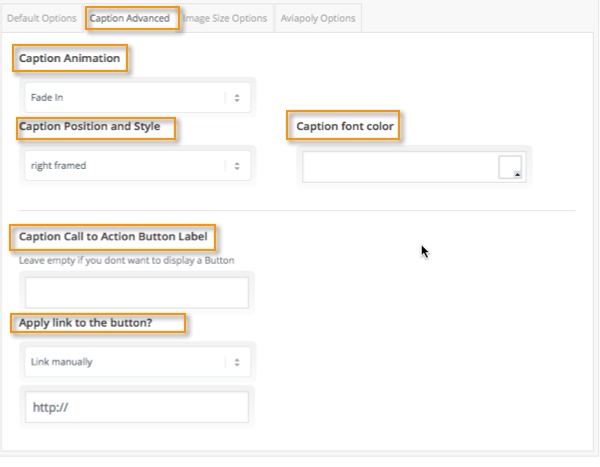 Caption Animation: This drop-down determines how you want your text to appear on the page.
Caption Position and Style: This drop down will allow you to decide where to place the text on your page as well as what size you'd like the font to be.  
Caption Font Color: This will allow you to select what color you want your text to be.
Caption Call to Action Button Label: If you want a button to appear on your slide, use this area.  If you don't want a button, you can leave it blank.  We recommend that if you do add a button to link it.
Here's an example of a slide using the above options.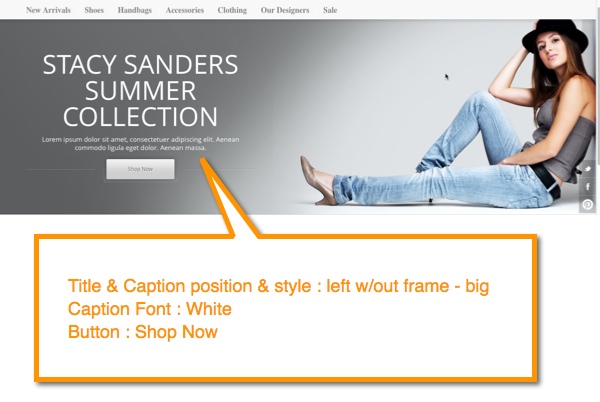 Have fun adding and editing your slides!  If you need help or have questions, please remember that you can always submit a support request.