Overview
Updating your sliders on the homepage is easily done through WordPress.  Follow these steps to add new or update sliders.
Instructions
Log into WordPress > Vintage > Flex Slider in the side menu.
Fill in the following pieces of information:
Image Title

Image Description

Image URL/Upload *See Below*

Caption Position

Button

Button Caption

Button Link

Click ADD
Here's an example of the information filled out on the Slider.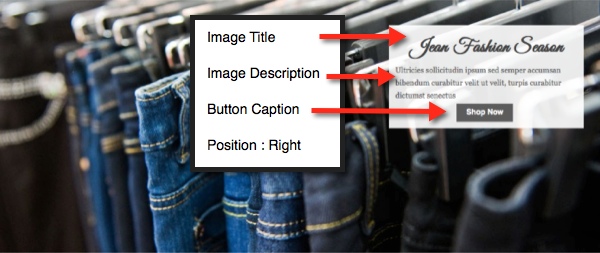 How to Upload a Slider Image
Depending on whether your slider is on your computer or has already been uploaded into your WordPress media library will determine how you will upload your image.
Before you upload the image be sure to crop it to the appropriate size.
Slider is on your Computer:
Click the upload button.
Find the slider on your desktop, then click choose.
Image URL will fill in.
Slider in your WP Media Library:
Go to the Media Library.
Click on the slider image then copy the File URL.
Go back to the Flex Slider and paste the file URL into the Image URL location.