Question
Does the Description text in Magento have any influence over SEO?
Answer
Absolutely! The Description is some very useful text for SEO. Search engines such as Google will register the text you enter in the Description field and associate it with the product. You also need to be careful in what order your write your text in this field. If you take a look at the example below you can see the Final Sale message had the unforeseen side effect of showing up in Google's Search Results because it came first in the Description field.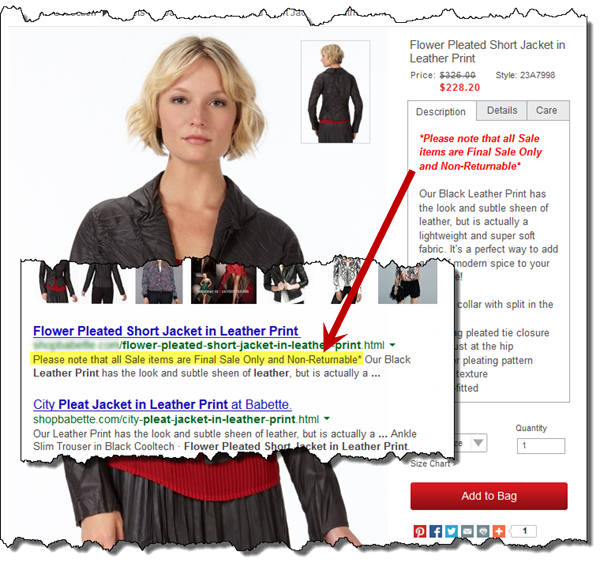 While you could change the Meta Tag Description for this product and fix these results, retailers often forget. Instead, you'll want to "front load" your Description with the most meaningful content first.
Note: Depending upon how your website was built, this Meta Tag Description may be auto-populated from Magento's Short Description or Description field. Please submit a Support Request if you have any question which field is being used.
Date Created: 02/22/14