Overview
Updating your sliders on the homepage is easily done through WordPress. Follow these steps to add new images:

Step 1: Log into WordPress & go to Banners in the side menu.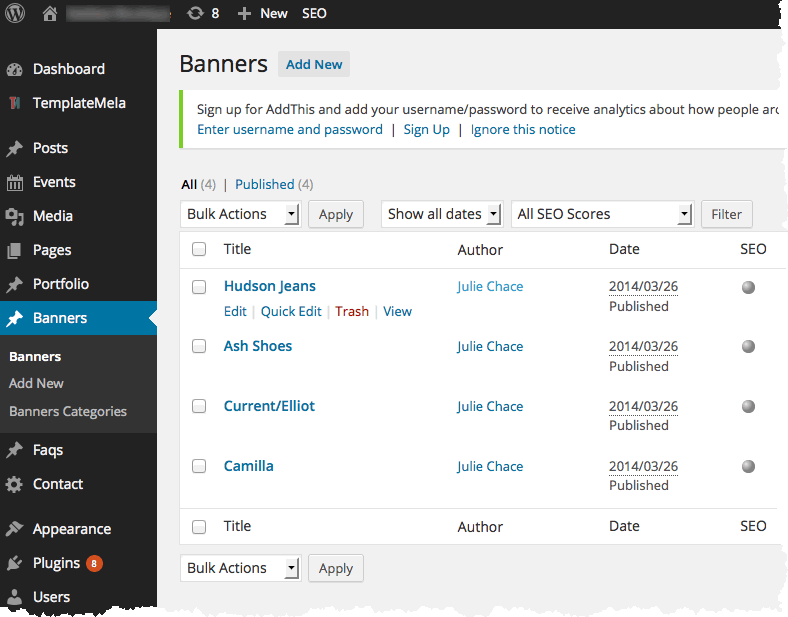 Step 2 : Click on Add New then do the following :
Fill out a Title for the Slider
Click Add Media to add the Slider Image
Fill out the SEO by Yoast Meta Description
Link the Banner
Click Publish or Update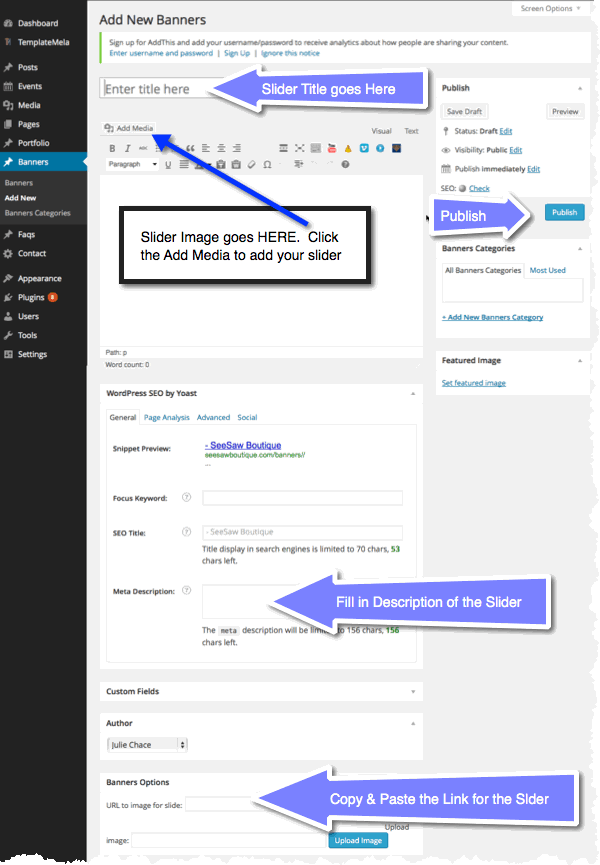 When you Add the Media you need to fill out the Display Settings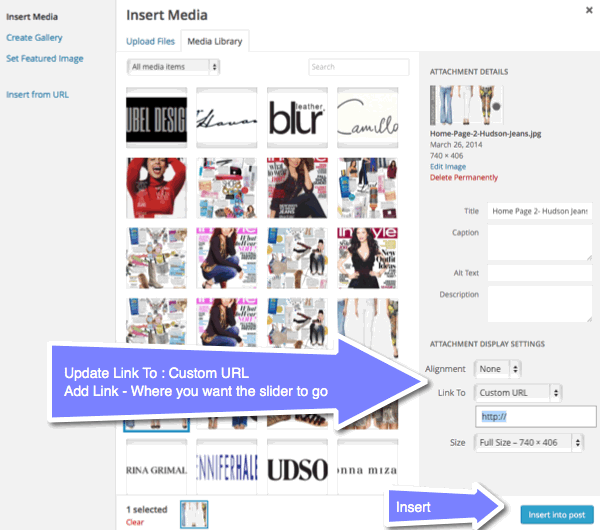 Below is an example of the information filled out.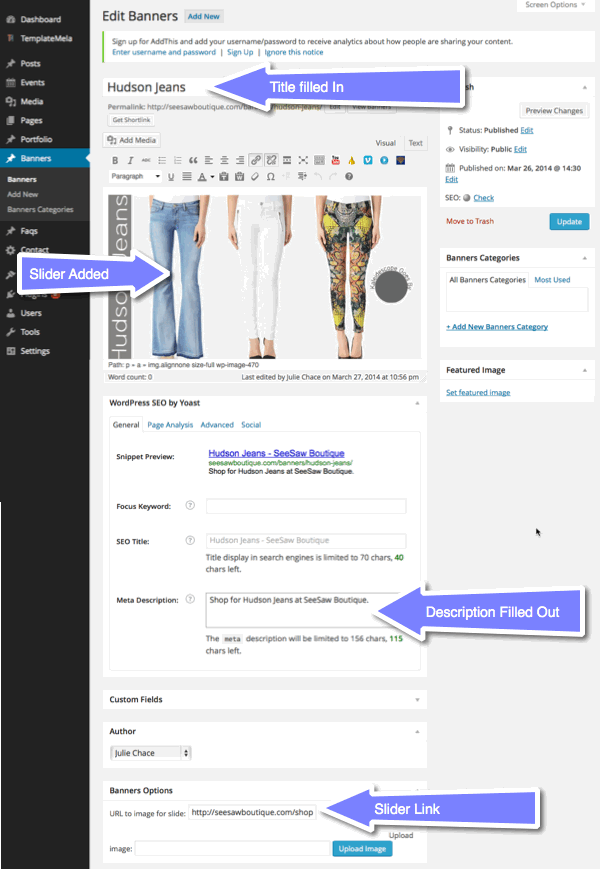 *Be Sure to ALWAY go to your site and check your work. Make sure the image looks good and that the link works properly.*
If you run into trouble, remember you can submit a support request for help.
Other resources: https://support.modernretail.com/hc/en-us/articles/201108967-Submitting-Support-Requests.