Question
Suddenly I'm unable to create or print FedEx shipping labels in Magento. Every time I try to create a shipping label I get the following error message:
An error occurred while creating shipping label.
I don't know what happened? I did not change any settings in Magento during this time. Can you help?
Answer
I was successfully able to reproduce your FedEx shipping label error in Magento: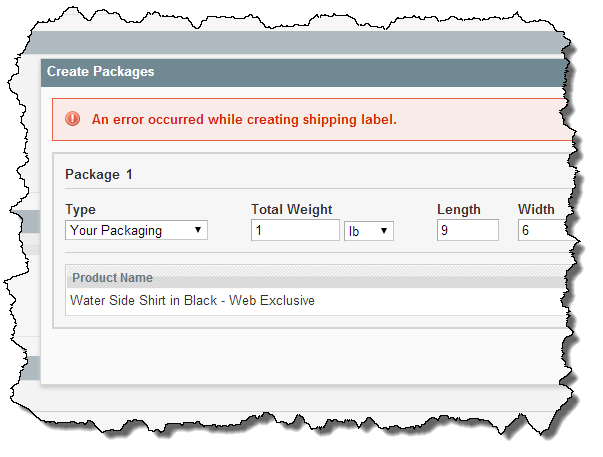 Looks like FedEx is the culprit here! On Sunday, March 16, 2014 FedEx shutdown a service used by Magento to calculate rates, track packages and printing shipping labels. Luckily our friends over at WebShopApps have created a patch that fixes this problem, which you can find here:
We have implemented this patch on your website and you should now be able to create FedEx labels in Magento again. Thank you.