Overview
Pages in WordPress are used for content such as "About Us", "Contact Us", "Store Locations", "Shopping Landing Pages".... They are used for content that is more static, in essence pages are used for non-blogging content.
Most likely all of your pages will be created prior to your site going live and you will just be editing existing content. Pages are also where your Shopping Products in Store Manager are tied to your site. There are a few things you will want to avoid when working within the pages section of WordPress. I will list these out below.
Here's what you'll need to know when editing or adding a new page.
Log into WordPress > Pages
Click All Pages if you want to edit content
Click Add New if you are adding a New Page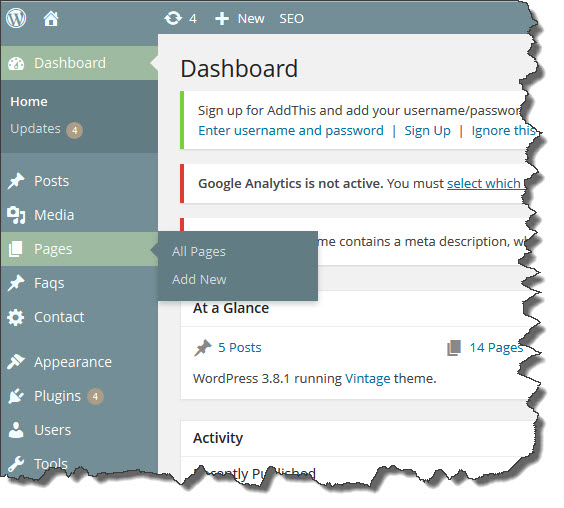 All Pages:
When you click on All Pages you'll get a quick overview of the pages in your site. One great feature of this overview is for you to see if the Meta Description (SEO by Yoast) has been filled out.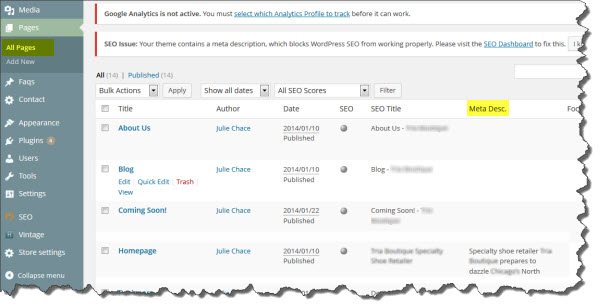 Adding New Page:
Click on Add New

Fill in Title & Content

Insert Media (Images) where needed

Fill in SEO by Yoast Title & Meta Description

Publish or Save as Draft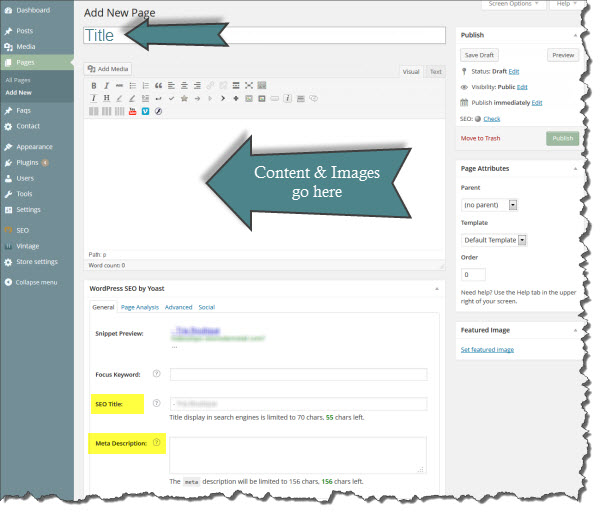 Unlike Posts - you don't need to check off categories or add a Featured Image.
Adding Images within a Page:
When you add an image within a page remember the following:
Fill out the Display Settings
Alignment

None : text will be above or below the image
Left : Image is to the left and text to the right
Right : Image is on the right and text on the left
Center : Image is in the center of the pag

Link to: Pick one of the following drop-downs

Custom URL - Link the image to a product, department...within your site

None : If the image is only a lifestyle image no link needed

Size : Depending on the size of the original image you'll have the following options

Full Size

Medium

Thumbnail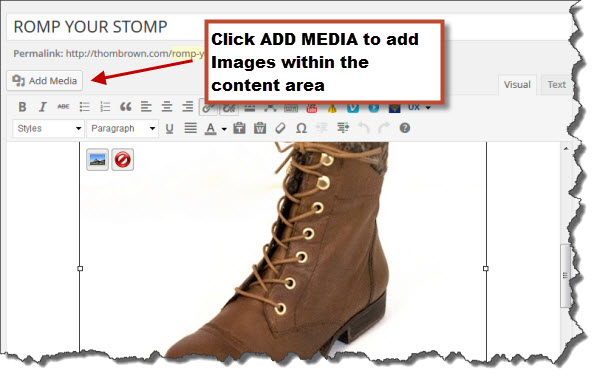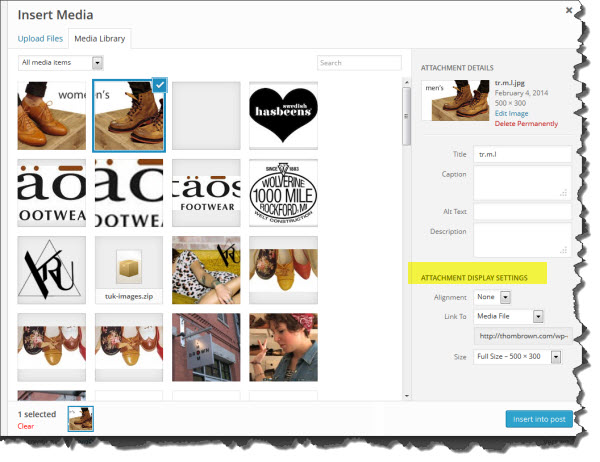 SEO by Yoast
Be sure to always fill out the SEO Title & Meta Description as this will help with your Search Engine Optimization.
Title : The title of your page
Meta Description : 1-3 sentences describing this page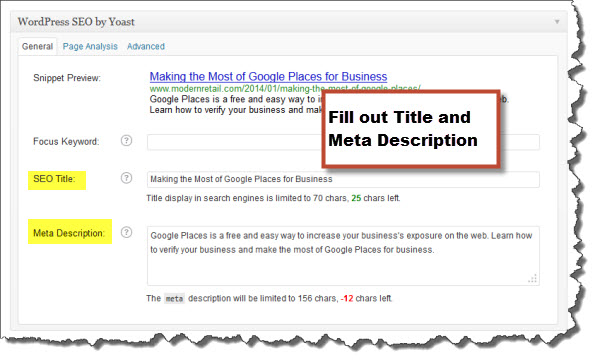 Read More about SEO by Yoast: https://support.modernretail.com/hc/en-us/articles/201108177-SEO-by-Yoast-WordPress
Editing Images within Pages:
Click on the page you'd like to edit. To edit the image simply do the following:
Click on the Image you'd like to replace
Click on the Remove Icon.
Be sure to put your cursor where you'd like the image to live
Click on Add Media and follow the directions listed above.
Once you have inserted the correct image Update the page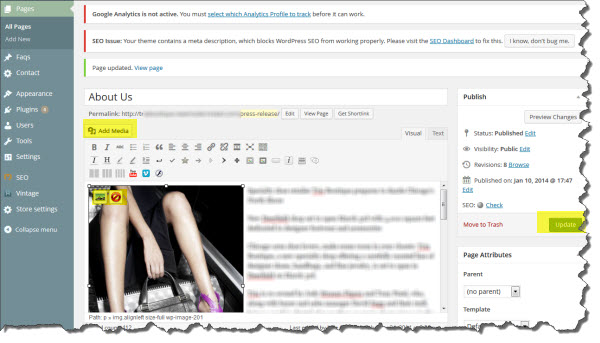 *REMEMBER TO ALWAYS CHECK THE SITE AFTER YOU'VE MADE ANY ADJUSTMENTS*
Pay Attention to the following within pages:
Shortcodes : You will come across shortcodes on many of the shopping related pages in your site. These short-codes pull in your products from Store Manager. Be sure not to delete them. (Short-Codes are easy to recognize they always have [brackets] around them.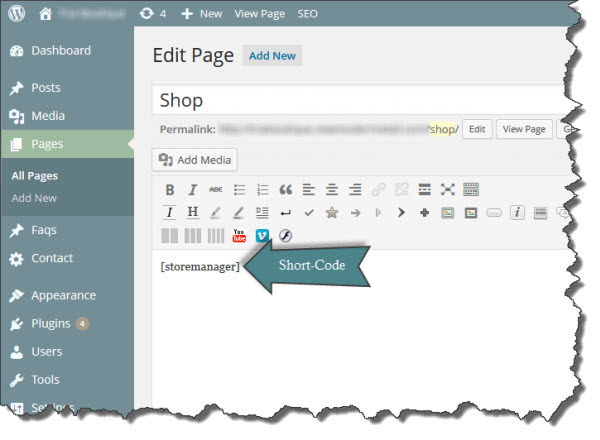 SHOP page. This page ties your WordPress site with Store Manager. There is no reason to edit this page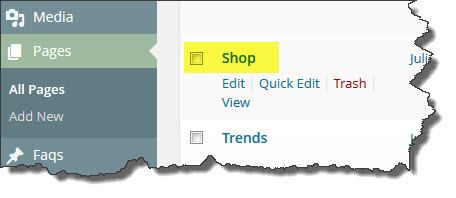 Permalinks : Editing the permalinks will break links on your site.

As always if you have any questions or need help submit a support request.