Your account includes 10 Rackspace Email Accounts and an unlimited number of email aliases. However, we know how important it is to give everyone in your company a personalized email account, so we offer the exact same pricing if you were to get your email accounts from Rackspace directly.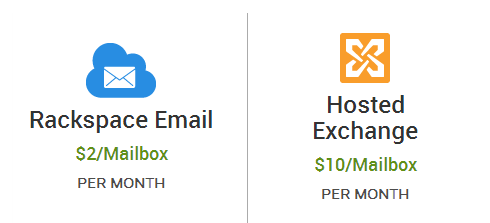 Not sure what email service is right for you? No problem, please read the following:
If you need any help or have any questions, please let us know!