Overview
Store Manager and your website can be integrated with UPS. There are numerous advantages to using UPS:
Real time UPS rates are used at checkout.
During order fulfillment, UPS labels and tracking numbers are automatically generated.

The UPS Tracking number is sent automatically to your shopper!

Once an order has been shipped within Store Manager the package is in UPS's system. There is no need to call UPS or create a shipping manifest!

This means that you can hand your package to a UPS driver or drop it in a UPS box without taking any extra steps!
Please make sure your account with UPS is set up at the daily pick up rate. You need to set this up with UPS at the account level. You may need to call UPS to get it set up. It should be noted that just because the UPS comes by the store daily does not mean you are set up for the daily pick up rate
To register your UPS account, log into Store Manager > Website > UPS Registration.
Change the option to the 3rd choice: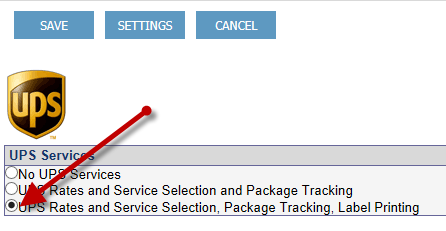 Accept the Terms & Conditions on the next 2 screens.
On the 3rd screen enter your UPS Registration information. This information must match the information in your UPS account's profile. Generally it is easier to have your UPS account open in another window so that you can copy the information accurately.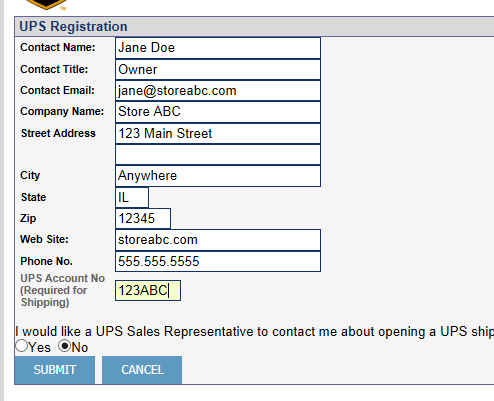 After enter your information, click "submit". You can leave the request for a UPS rep to contact you set to no if you'd like!
Now that your UPS account has been registered, be sure to select your Shipping Preferences! Information on how to set your shipping preferences can be found here.