On January 12th Modern Retail rolled out an improvement to Store Manager's Email Marketing Tool which allows you to track the traffic and order conversions from your email campaigns directly within Google Analytics. You will notice from January 12th moving forward you will see the sales and conversions resulting from the emails you send out in Store Manager. While there's a couple of ways to see this information in Google Analytics, one of the easiest ways is to click on Acquisition and then All Traffic. Looking down the list you will see an item that says mailer.modernretail.com / E-mail, which includes the total number of conversions and sales from the mailers you sent.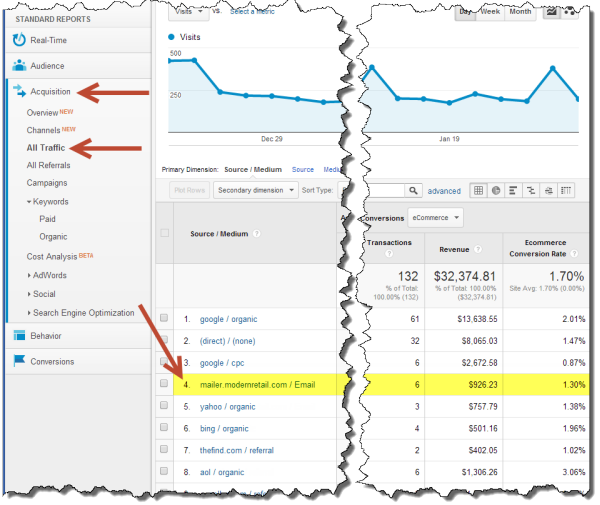 Sorry email tracking data is not available in Google Analytics prior to January 12, 2014. However, mailer statistical information is available in Store Manager and was unaffected by this improvement to Google Analytics.
We hope this enhancement gives you to get a better idea on the effectiveness of your email campaigns.
Date Created: 01/25/14