Overview
Picking a WordPress Theme can be intimidating because there are so many great options now. You can quickly become overwhelmed by these options and not really know which one is right for your store. While we encourage you to pick a theme that fits your look and esthetic, we have pulled out some of our favorites in this article.
Keep in Mind:
Please keep in mind the following items when deciding upon your theme.
Theme must be compatible with version 3.8 and up of WordPress.
Theme must be compatible with Internet Explorer 10.
Theme should be Responsive
Theme Layout : Are there multiple options for the home page, slider, blog and if so which layout do you like best?
| | |
| --- | --- |
| | Just a reminder that all themes are integrated with Modern Retail's eCommerce plugin. Some of the features and functionality you see may be different when integrated with our eCommerce engine. |
Theme Websites
There are lots of websites selling themes for WordPress but three of the larger sites we've worked with include:
There are dozens of other sites, many of them providing great-looking themes. You're free to shop around to find the theme that best fits your business.
| | |
| --- | --- |
| | An important consideration for your WordPress Theme is Responsive Design. Not all themes are equal when it comes to their responsive design and making it look good on mobile devices. We encourage you to take a look on your phone and tablet to make sure you like the way it looks and works. |
Themes We Like
There are so many good themes, you can really find just about anything and you should pick one that fits the look and esthetic of your store. Here are a few we've worked with and like: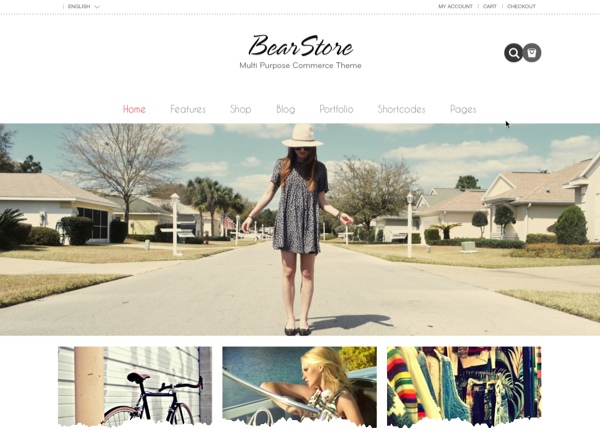 What We Will Need From You
Home Page Layout - Here's a few items your Project Manager will be asking you to provide:

Home Page Layout
Sliders
Featured Images
Lifestyle Photography
Site Color
High Res of your Logo
Site Colors (main color, complimentary colors…) RGB colors are preferred if you have them.
Picking a WordPress theme can be a fun, yet daunting task. Browse through, see what fits best with your vision, then feel free to talk to us about your selection. We'll help you make the right decision for your e-commerce business.