Question
How do I set up a coupon code?
Answer
Hello,
Here are the directions for creating a coupon.
Go to Customers tab > Coupons in Store Manager.
Hit the Add button.
Add the appropriate fields: see below

Add the Coupon Amount (must be either a percent or dollar amount)
Add the Coupon Code you want to use.
Set the remaining fields if you want to set some limits for the coupon. (date valid, exclude sale items..etc.)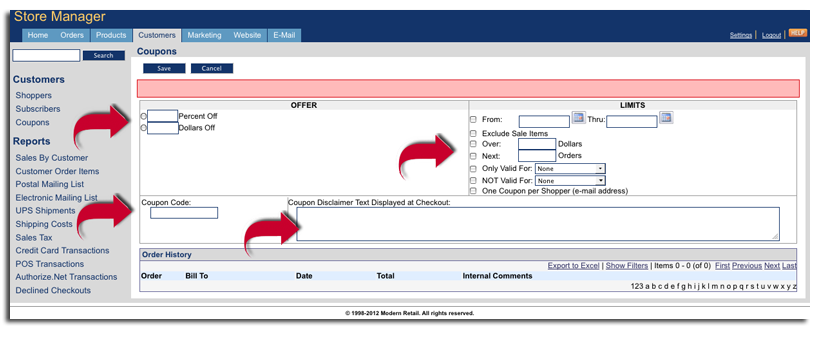 Hit save to create the coupon.
I hope this helps.
Scot