Overview
In order for Modern Retail to proceed with work on your Lightspeed integration, you'll need to authorize our access to your account, which you can do on this page. In this article, we'll talk a little bit more about how to do this, just in case you're confused.
Authorizing Access
Going to the page linked above (which is also linked in the Onboarding Center), will show you the screen pictured below.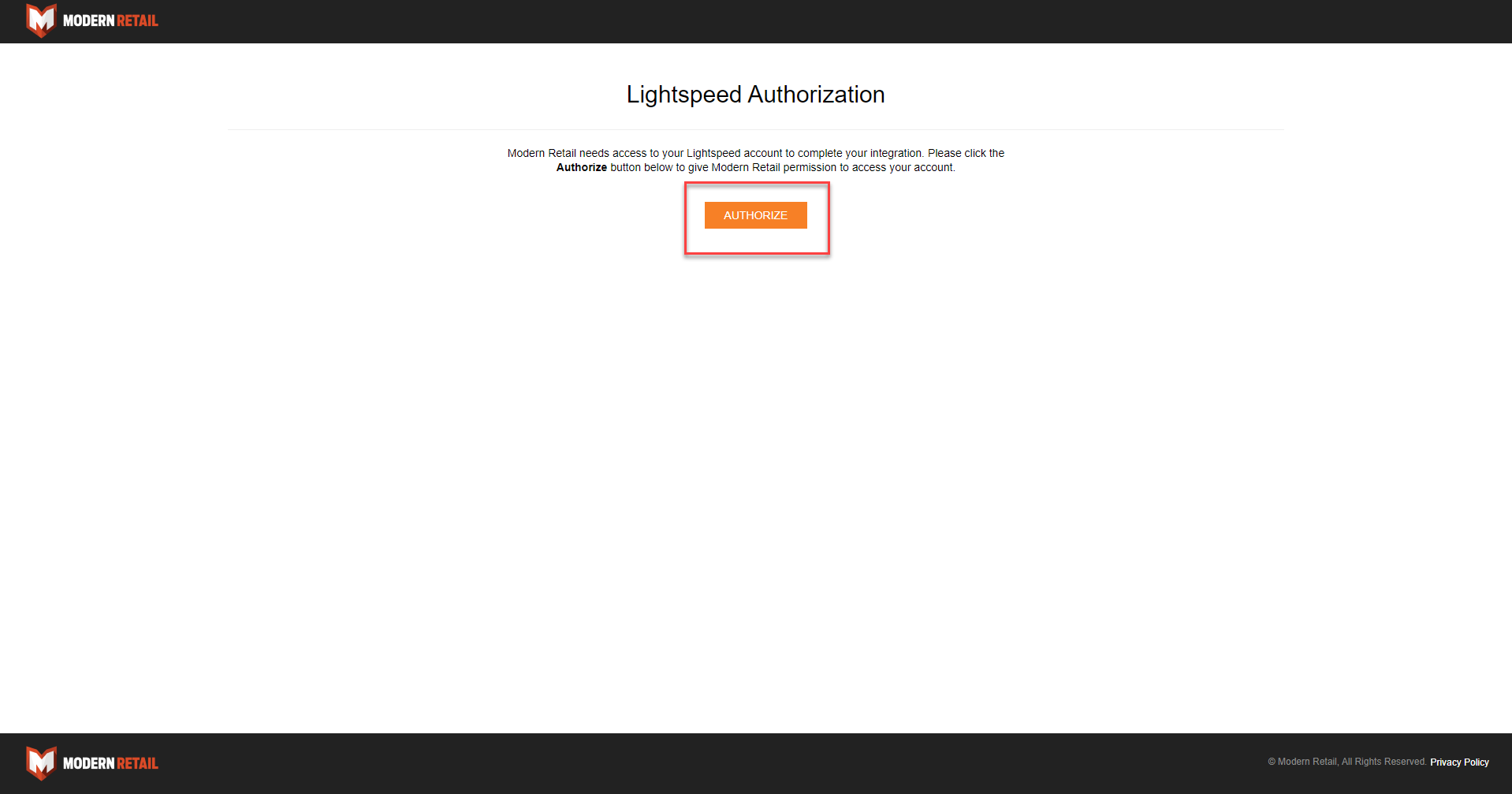 Click on the Authorize button in the center of the screen. This will bring you to a Lightspeed login page, pictured below: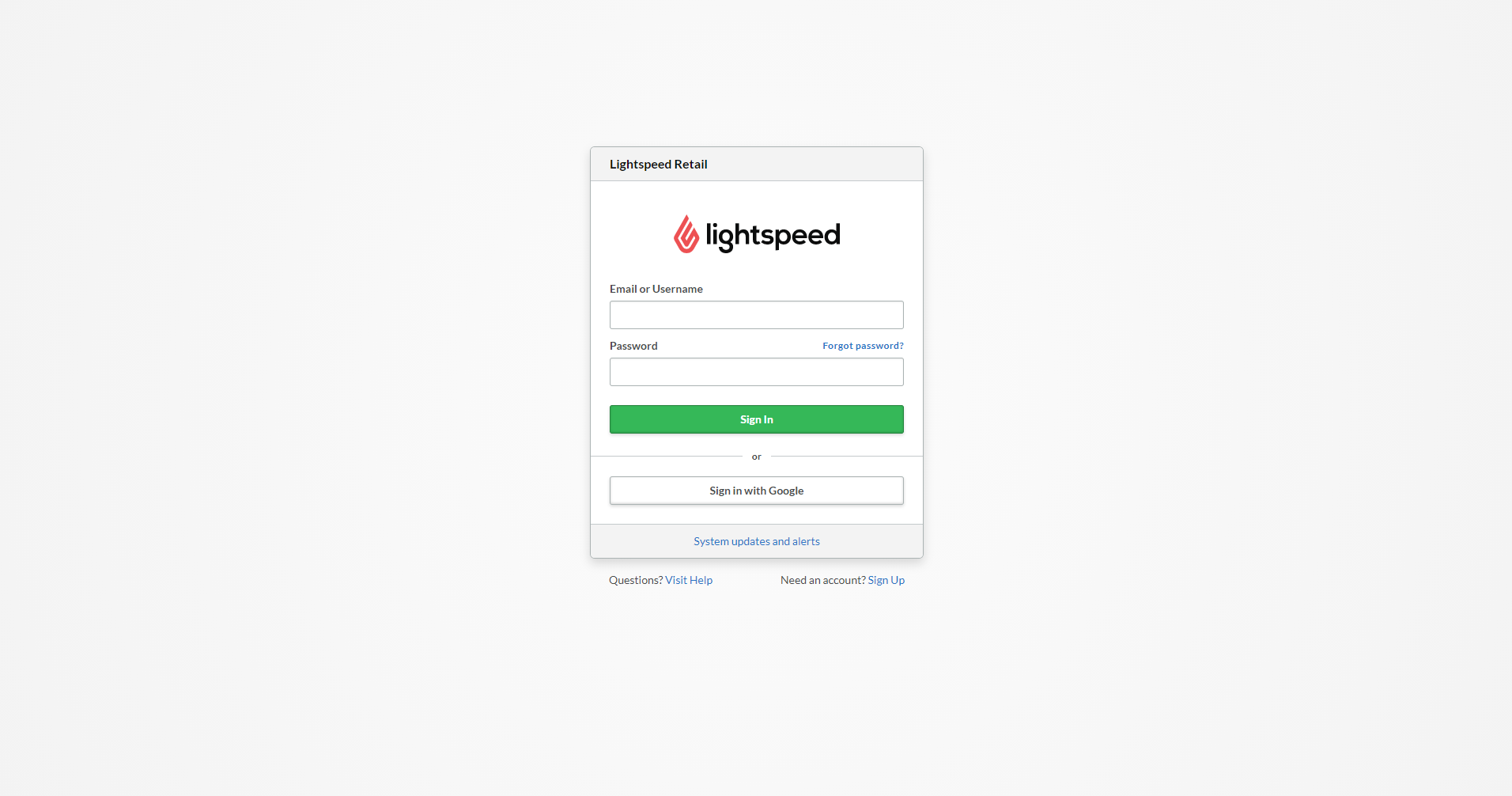 Log in on this screen using whichever account you primarily use for Lightspeed, and then hit Sign In. And that's it! Let your project manager know that you've completed this step, and then check the onboarding center for anything else you may need to complete.