Overview
Modern Retail's Curbside & In-Store Pickup feature set includes the ability to notify a customer of status changes in their order. In this article, we'll talk about how to turn those notifications on or off.
Turning Off Notifications
When processing Curbside & In-Store Pickup orders, users (by which we mean you, or your employees) can manually change the status of an order between "New", "Processing", "Ready for Pickup", and "Completed". This is accomplished on the order in the Admin Panel, under "In-Store Pickup>Orders"

You can read more about how to process orders from the Admin Panel here. By default, a notification is sent when you change the status of an order. If you don't want to send an email to the customer, simply uncheck the checkbox next to the status change button. If you want an email to be sent for a given status change, simply make sure the box is checked.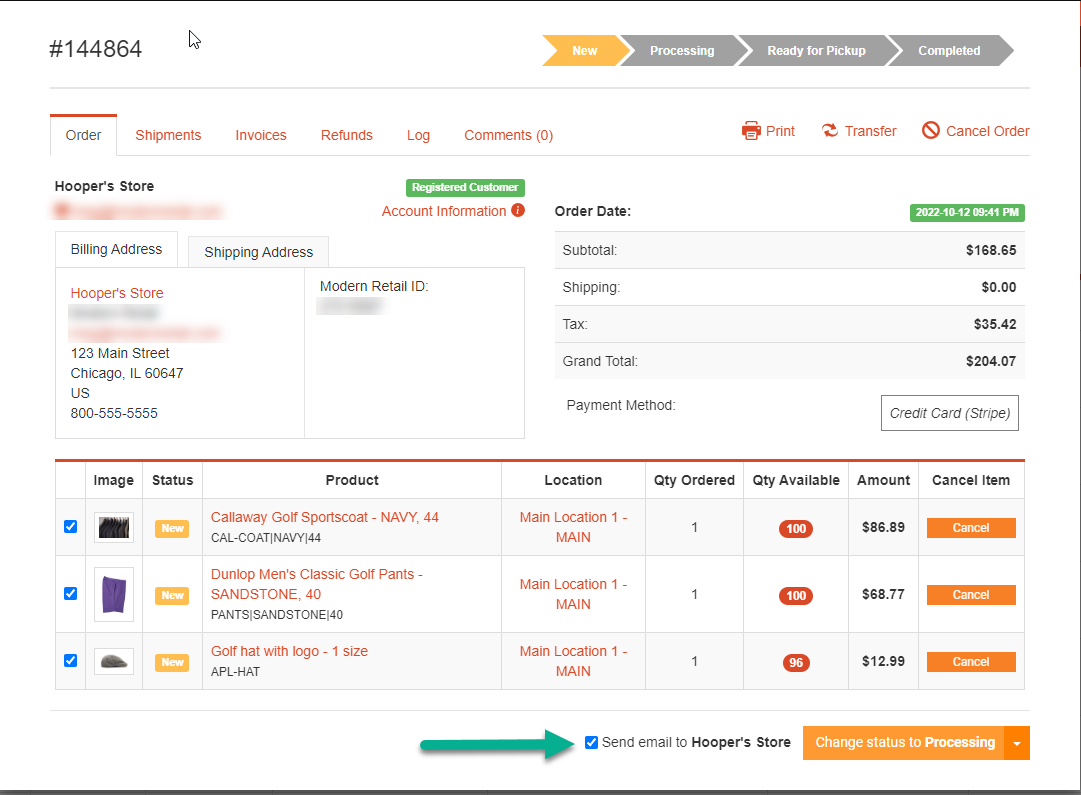 If you have any additional questions, please feel free to reach out to us with a support request.