Overview
Shopify has an extensive set of keyboard shortcuts for their administrative pages, allowing you to utilize the full functionality of the site without using your mouse. In this article, we'll talk about these shortcuts, and how to access them.
Keyboard Shortcuts
You can access a full list of keyboard shortcuts by pressing the "?" key while browsing your Shopify admin. This list can be closed by hitting the "esc" key while the list is open. For convenience's sake, here's the list: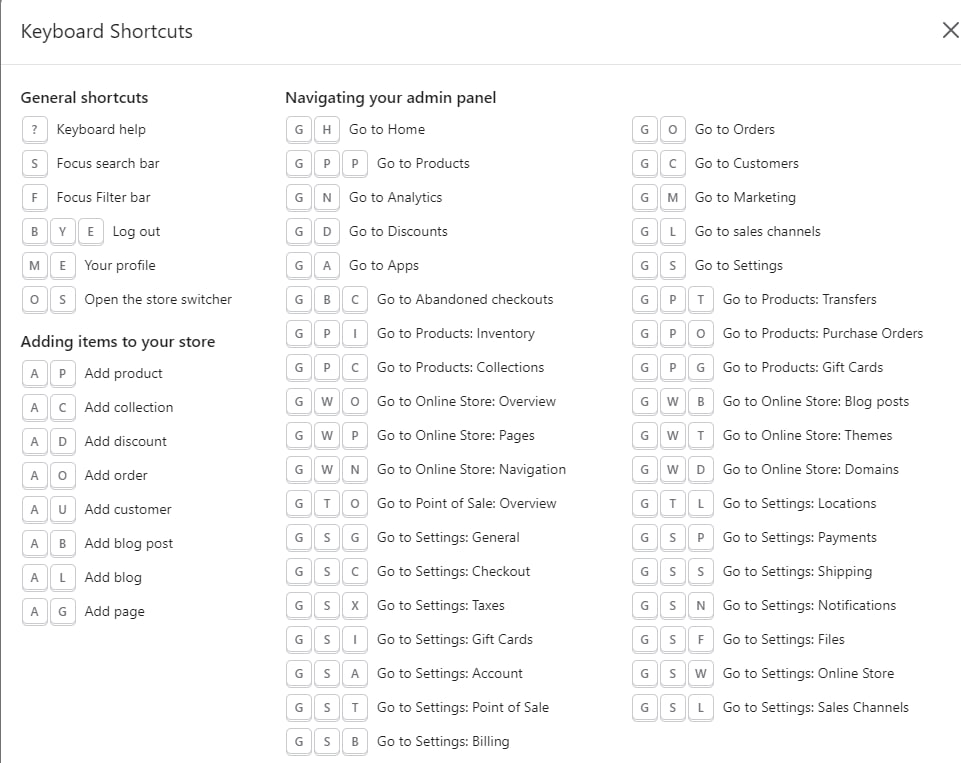 In order to use these shortcuts, quickly hit the relevant buttons (from left to right) while browsing the admin. Each button press needs to be within about one second of one another in order to function.
You can read more about Shopify keyboard shortcuts here. If you have additional questions, please feel free to contact us with a support request.